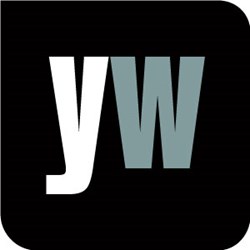 London, UK (PRWEB UK) 8 October 2013
An Australian theology professor has been fired for a publicly transgender idenitity, the Clause reported September 20th. According to the article, "Theology professor set to leave university over transgender identity," Azusa Pacific theology professor Dr. Heather Ann Clements came to terms with her identity as a transgender man this year – now going by "Heath Adam Ackley" or "H. Adam Ackley" on social media profiles – after the American Psychiatric Association removed "gender identity disorder" from the list of mental illnesses in its DSM-5 manual. Ackley commented, "You can't change someone's gender by giving them psychiatric medication. APA has finally realized that, so I was taken off all the psych meds at the beginning of this year." (http://www.theclause.org/2013/09/theology-professor-to-leave-university-over-transgender-identity/)
With this in mind, Yourwellness Magazine felt compelled to take a closer look at the new DSM-5, finding that the American Psychiatric Association has dubbed caffeine addiction as a potential threat to people's mental health. Yourwellness Magazine noted, 'The association's newest edition of the Diagnostic and Statistical Manual of Mental Disorders (DSM-5) has added caffeine withdrawal as a mental illness. If you suffer from caffeine-buzz, the DSM-5 – which has been criticised for over-diagnosing conditions – states that you will experience at least five or more symptoms after drinking 250 mg of caffeine. This translates to two to three cups of brewed coffee.' (http://www.yourwellness.com/2013/09/caffeine-withdrawal-latest-silly-mental-illness-in-dsm-5/#sthash.U7Bhosui.dpuf)
Yourwellness Magazine outlined the symptoms listed under "Caffeine-Related Disorders:"
1. Restlessness, nervousness and excitement
2. Insomnia and periods of inexhaustibility
3. Flushed face
4. Gastrointestinal disturbance
5. Muscle twitching and unintentional motion
6. Rambling flow of thought and speech
7. Tachycardia or cardiac arrhythmia
8. Dieresis or a frequent need to urinate.
Yourwellness Magazine commented that several experts are critical of the DSM-5′s inclusion of caffeine withdrawal as a mental illness, stating that as caffeine withdrawal does not lead to long-term consequences that consistently disrupt work and social relationships, it does not work in the same way as other mental illnesses.
To find out more, visit the gateway to living well at http://www.yourwellness.com.