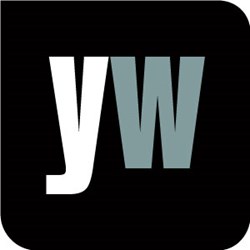 London, UK (PRWEB UK) 11 October 2013
In the hope of increased innovation, Google is offering its employees meditation and mindfulness courses, CNBC reported September 20th. According to their article, "Ommmm! How Silicon Valley values meditation," Google's "Search Inside Yourself" course has been taken by more than 1,000 employees and currently has more than 400 on the waiting list, and is geared towards teaching emotion management which could ultimately increase productivity and creativity. Programme creator Chade-Meng Tan commented, "There are people who came to me that say they got promotions because they came to my class, people who say they feel a lot better physically, mentally and emotionally, and people whose marriage lives are improved." (http://www.cnbc.com/id/101051478)
With this in mind, Yourwellness Magazine investigated the health benefits of meditation. Yourwellness Magazine explained, "Meditation provides us with a greatly enhanced sense of calm and well-being as well as many spiritual, emotional and physical benefits. It also increases activity in the pre-frontal cortex of your brain, the part responsible for positive emotions. As a result, people who meditate have a significant increase in 'whole-brain thinking and learning', providing greater comprehension ability and dramatically increasing retention of data received – in other words, memory!" (http://www.yourwellness.com/2012/09/the-wellness-benefits-of-meditation/#sthash.FWR9onfV.dpuf)
Yourwellness Magazine explained that while meditation is a deeply quietening process which aids in the reduction of the stress in daily life, as stress itself can induce a long list of problems, this forms a much wider spectrum of reasons for learning to meditate. Yourwellness Magazine outlined the many benefits of meditation:
1. Lower levels of cortisol and lactate – two chemicals associated with stress
2. Decrease a high blood pressure
3. Improve skin conditions such as eczema and psoriasis
4. Lower cholesterol levels
5. Improve flow of air to the lungs
6. Reduce allergic and inflammatory conditions
7. Decrease anxiety, irritability and moodiness
8. Improve learning and memory
9. Increase self awareness, self-assurance and sense of self-worth
To find out more, visit the gateway to living well at http://www.yourwellness.com.