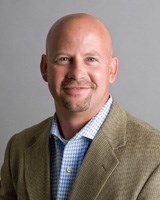 Austin, Texas (PRWEB) October 15, 2013
"Improperly worded requests for ESI Collection from counsel may not only cost a firm time and money but could also open up the potential for opposing counsel to take advantage of the situation" according to John Hartman, Principal TERIS/Texas. Negative actions can include providing burdensome production, providing too little and/or providing the data in a format that is not "load ready" for review. In the end, these may end up increasing client cost and eroding your hard earned relationship. Here are some tips to avoid this situation:

Understand your client's data and do not make assumptions
Create a concisely worded Request for Production
Discover how opposing counsel will handle
o Files with no text?
o Family groups (email and attachments)?
o Metadata. Is it included when term searching?
Understand your review options
o Data size is important, and you must remember to account for both sides.
o The experience level of the review team
o Do you really want TIFF images? They are nice but frequently cost more.
What are the destruction policies and have they been suspended?
What are the ethical considerations in requesting and providing data?
A third-party trusted partner can help you manage ESI Collection with consistent and cost efficient results.
TERIS is a leading provider of information governance, eDiscovery, litigation support and managed services solutions across the United States and internationally. For more tips on strategies to reduce eDiscovery costs and improve review efficiency or to schedule a CLE regarding this topic please contact Robin Smith, VP eDiscovery Development/TERIS at RSmith(at)TERIS(dot)com.