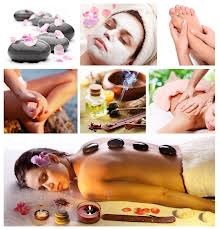 Locally owned businesses in Columbia are devoted to serve their community but are now facing the threat of corporate takeover.
Columbia, Maryland (PRWEB) October 03, 2013
Columbia, Maryland is filled with day spas and yoga centers. There is practically one on every corner. It has become so mainstream that the Columbia Association decided to build one, along with some outside franchises moving in on this hot trend. What these larger businesses don't understand about Columbia and the history, is that it is built on small business and local ownership. The entire city is built with villages, and town centers,where everyone sees the same faces and knows each other's families. Although these big businesses are beautiful in their stature, they are built from the outside, and internally they lack the connection to community.
It was at a local town center in Columbia many years ago that Stephanie Lightfoot and Kat Kelley Chung connected. They had a common connection of having young kids in Howard County schools, while juggling full-time corporate careers and being burned out from this high-paced road to nowhere. It was at this time that they spoke about a dream to have a retreat space where everyone can come for yoga, massage, facials, acupuncture, healing and socializing, a place where people can refuel so that they can live a more balanced life.
This ultimate goal of creating a retreat center led Kat to become a yoga instructor and eventually the owner of the first Bikram Yoga Columbia Center in Columbia. Stephanie took part time classes in massage school and eventually became the owner of Good Life Wellness and The Face Place Day Spa. Through luck and hard work, they worked hard to bring these three businesses next door to each other in a wonderfully convenient location on Oakland Mills Road in Columbia.
As some new and bigger businesses emerge, the alliance between Columbia Hot Yoga BYC, and The Face Place has been growing. "Clients say that they have tried the franchise businesses and the various wellness and yoga centers around town, but our place just feels more down to earth, like family," stated Stephanie Lightfoot. "I just know that the big businesses have a lot more money than us for marketing, but our word of mouth is all we use, and we stay very busy."
It is during this time that small businesses can become threatened by the larger corporate competitors. "I just think that our business has a strong foundation from the inside out, and no big building with big money can compete with two moms who live, work and believe in this community".
The Face Place and Bikram Yoga Columbia are holding a community bazaar and open house on November 23rd and plan to have a monthly Wellness Happy Hour every first Friday of the month. They make it their priority to introduce the community to their services, and to celebrate the winter season with their neighbors. http://www.faceplacespa.com or http://www.bikramyogacolumbia.com