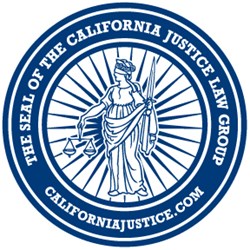 Our firm's reputation as an aggressive and zealous law firm guarantees the constitutional rights and protections of the accused.
Los Angeles, California (PRWEB) October 16, 2013
People v. S.I.
Criminal Defense Attorney: Sean Tabibian
Charge: Hit and run/VC 20002
Case No: 2NW02014
Disposition: Hung jury/dismissal per PC 1385
The Los Angeles County District Attorney's Office expended thousands of dollars prosecuting S.I., a respected and well known member of the Los Angeles Fire Department, for a misdemeanor hit and run. The allegation against this firefighter could have resulted in his confinement, loss of driving privileges, and termination from employment. Our team of skilled trial attorneys rigorously defended S.I. before a jury of his peers. What followed nine days of jury trial and 18 hours of deliberations was a "hung" jury, an outcome that the Los Angeles District Attorney's Office could not have fathomed. Over the prosecution's vehement objections and due to our defense attorney's ability to analyze apart the prosecution's case-in-chief, the judge subsequently dismissed the case against S.I. This dismissal saved S.I. his job and professional standing within the Los Angeles County Fire Department.
Sean Tabibian began his legal career at the Los Angeles District Attorney's office handling all types of criminal cases. Subsequently, Mr. Tabibian moved to San Diego and began his defense practice handling complex healthcare fraud litigation. Throughout the past ten years Mr. Tabibian has successfully tried just about every type of Misdemeanor and Felony criminal case. Mr. Tabibian has also served as a Los Angeles Superior Court Judge Pro Tem presiding over hundreds of trials. As a former Prosecutor, Judge, and Defense Attorney, Mr. Tabibian has the experience, knowledge, and reputation to successfully defend the accused no matter what the accusations are.
Contact Us For Free Consultation
Call Toll Free: (800) 658-1500
http://www.wedefendyou.com