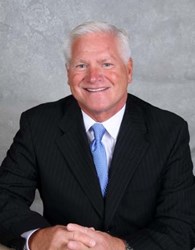 Willoughby, OH (PRWEB) October 03, 2013
For the past five years, students at Andrews Osborne Academy have had the opportunity to take an elective Entrepreneurship class. The class has been instructed by Chuck Roman, Head of School.
Using resources from The National Foundation for Teaching Entrepreneurship, Dave Ramsey's Foundations in Personal Finances, as well as a recent book tilted The Entrepreneurs written by Willoughby resident Kip Marlow, students learn the basics of what it takes to start and operate a small business. The semester class begins with an understanding of entrepreneurship and concludes with the students writing a business plan for an area that is of interest to them. The class includes visits by local entrepreneurs as well as a several field trips to local businesses. Entrepreneurs are invited to the class to share their experiences in beginning a business, including how they became interested in their business as well as their accomplishments and sacrifices they had to make to become successful.
Some of the topics covered in the class include Free Enterprise, Supply and Demand, Income Statements, Return on Investment, Marketing, Customer Service, Business Communication, Personal Finance, Building Good Personal and Business Credit and Business Plans. This year's class of 15 students will also be involved in a project to enhance the Campus Spirit Shop. "Entrepreneurship gives students a sense of what leadership is about and how real life entrepreneurs become passionate in solving problems to make life better for people," says Mr. Roman.
Andrews Osborne Academy (AOA) is an independent, college preparatory day (grades Pre-Kindergarten through 12th) and boarding (7-12) school near Cleveland, on a beautiful 300 acre campus located in Willoughby, Ohio. Our Academy offers elementary, middle and secondary education to committed students in a multicultural setting. Enrollment opportunities for the 2013-14 school year are available. Contact the Office of Admission to arrange a tour at 440-942-3600 or visit our website at http://www.andrewsosborne.org.