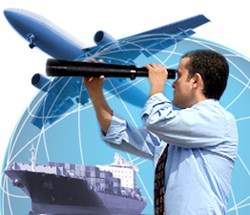 Let us show you how - LIVE!
(PRWEB) October 02, 2013
Getting ready to do business outside one's country is a complex undertaking, but the basic principles of exporting are quite straight forward and thousands of firms of all sizes and in all sectors have learned to use them successfully. With careful planning and a solid commitment to becoming an exporter, any company can be successful in the International scene.
Objectives of this webinar:

Assess the company's export readiness
Build an Export plan
Research and select target market
Create an export Marketing plan
Determine the best methods and channels of distribution to the target markets
Develop a sound Financial plan
Understand the key-legal aspects of international trade
Register now. This webinar will be held on Oct 15th, 2013 and offered with no charge by ITTC. Spaces are limited.
http://www.international-trade-training.net/tiki-calendar_edit_item.php?viewcalitemId=172
About the instructor: Mr. Miville has been working internationally since 1984. He started as an active coffee trader and he`s been working for over 25 years promoting exports, association management and business development specialized in international trading. He is a well recognized consultant and trainer in Canada, Latin America and Africa known for his strenghts in business management (negotiations, marketing and financing), association management, strategic planning and web marketing. Mr. Miville has developed several training programs (public, private and academic) and published extensively on these subjects. He has trained several trainers from trade promotion agencies and educational institutions, in Canada and abroad. He is a Certified International Trade Professional (CITP).
About ITTC: ITTC is a training institution specialized in international trade. The courses are primarily for managers from small and medium size enterprises, international consultants and members of associations and trade promotion organizations (TPO). The courses cover all areas of international business (supply, market development strategies, logistical, legal, fiscal, export department, Web 2.0).
ITTC helps businesses become more efficient by offering online training for 55 minutes or multiple hours programs . Topics such as "The benefits of factoring," "Finding funds for export" or "Risk management" and so on. Optimize internationally the success of your company via our elearning platform used for distributing webinars presented by experts with extensive experience in their respective fields.