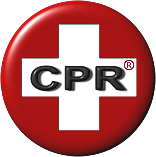 St. Louis, MO (PRWEB) October 07, 2013
There are certain common cellphone and tablet cleaning materials, which have a negative effect on most smartphones. Consumers need to be aware of these risks in order to avoid causing unintended damage during the cleaning process. These types of devices are valuable and need regular cleaning to function at an optimal level.
Several common household cleaning solutions can cause harm when cleaning iPhones, iPads and Android devices. Rubbing alcohol is a solution which many people use for cleaning common items around the house. Acidity of rubbing alcohol can have a negative effect on the screen of a smart phone, which could cause difficulty in viewing the interface affecting the functionality of a device. As an alternative, a microfiber cloth is an ideal way to clean the screen of a smart phone in order to remove dirt, oil, make-up or other smudges in a safe and effective manner.
Common household cleaners should also be avoided when it comes time to clean your smartphone. It may seem like a good idea to use window cleaning solutions, or ammonia based cleaners. However, these solutions will cause damage to the casing around the outside of the smart phone. In an effort to improve the appearance of the exterior of the phone you could accidentally cause further damage, which would produce the opposite effect. When aiming to clean the exterior of a smart phone it is a good rule of thumb to only use solutions that would not harm the interior of the device. It is very common for solutions, meant to clean the exterior, to instead penetrate the case which can cause damage to the hardware of the smartphone.
Another common cleaning mistake for smartphones is using a t-shirt or paper towel to remove smudges from the screen. When these coarse materials are used for cleaning they produce micro scratches on the surface of the screen, which over time can cause the display interface to appear foggy or scratched. Again, it is best to use a professional grade microfiber cloth instead. The delicate nature of the material will avoid any potential scratches, which may have occurred otherwise.
When in doubt, consult an iPhone, iPad or Android device cleaning expert such as CPR Cell Phone Repair St. Louis. The experienced staff can recommend several professional solutions and tools to properly clean your device without risk of damage.
About CPR Cell Phone Repair St. Louis:
The growth rate of cell phone users and small electronic devices needing broken or cracked screen repairs has set the stage for the independent cell phone repair space. Although the demand is already very high, the supply of competent authorized independent repair centers is still very small and highly fragmented.
CPR® is the oldest, most widely known and respected brand name in the cell phone repair industry with a credible reputation for making quality repairs on: all makes of cell phones and smartphones, including iPhone, Samsung, HTC, BlackBerry, all Android phones, and all Windows Mobile OS phones, iPod and mp3 players, video game devices, Xbox 360, PS3 and laptops. For more information, please visit the website at http://cellphonerepair-stlouis.com.