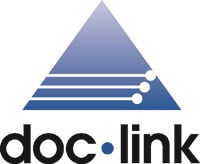 Laguna Hills, CA (PRWEB) October 03, 2013
Altec Products, Inc., a leader in enterprise document management and workflow solutions, announced today their participation as a Sponsor at the Dynamics Methods Convergence Event 2013 on October 11 at the Microsoft Corporation Office in Irvine, CA. This one day event is packed with 12 education sessions, networking time with Microsoft and Dynamics Methods team members, and an exciting keynote presentation by Peter Vidmar, gold medal-winning gymnast.
The team from Altec will be on hand to network and present an educational session on extending the power of ERP with integrated document management. Altec's doc-link can help organizations reduce the volume of paper flowing between employees while improving control, overall business efficiency and reducing costs due to a more streamlined business process.
"DM Convergence is a great example of what we do best – creating value by promoting relationships with our customers, prospects and consultants," says Morgan Harris, Partner at Dynamic Methods. "There is a tremendous value in meeting and collaborating within the community, and this event provides a forum to develop custom solutions to meet our partner's strategic needs. Having experts like Altec on hand to navigate us through the document management landscape adds huge value and ensures the success of the event."
Key business decision makers, C-Level management, information workers, IT professionals and technical decision makers are encouraged to attend to understand the critical role Microsoft Dynamics ERP and CRM play in driving business success. Dynamics Methods has created an agenda designed to share organization challenges and enlighten customers with technology solutions that can fill that gap. Business executives will learn how to evaluate current trends and make technology decisions that can have a positive impact on the organization.
At 10:30 am, Richard Simmons, Sales Director at Altec, will present an educational session on "Going Paperless with doc-link integrated to Dynamics." In this break out session, attendees will learn how to go paperless and automate and accelerate efficient business processes. doc-link electronically captures documents, streamlines and structures workflows and automates the delivery of documents and reports.
States Simmons, "When you take paper out of the equation, you have the opportunity to continually improve productivity. With doc-link, you have instant access to documents, process automation, and sophisticated reporting capabilities. We are excited to interact with the DM community and educate on the value that document visibility can bring to their organization."
Altec's Session: Going Paperless with doc-link for Dynamics
October 11 from 10:30 am – 11:30 am
About Altec
Altec is a leading provider of Integrated Document Management (IDM) solutions to mid-market companies. For more than 25 years, Altec has provided a wide range of accounting-centric paper to paperless solutions including its flagship product, doc-link™, which enables companies to capture, archive, workflow and route structured and unstructured documents to customers, employees and vendors. Altec's comprehensive solutions include IDM, output management, MICR check disbursement and paper documents that serve more than 13,000 customers worldwide. Altec enjoys strong, collaborative partnerships with ERP solution providers like Microsoft Dynamics to provide the most comprehensive, integrated enterprise document management solution. Altec delivers its IDM solutions through a global network of authorized partners in more than 60 countries throughout the Americas, EMEA and Asia Pacific. For more information, visit Altec at the company website at http://www.altec-inc.com. Follow them on Twitter.com/doclinkbyAltec or call April Blankenship at 1-800-997-9921. ###
About Dynamics Methods, Inc.
Dynamic Methods is Microsoft Gold Certified Partner dedicated to improving the business IQ of our clients through the implementation of Microsoft Dynamics GP (formerly Great Plains), Microsoft Dynamics CRM, and SharePoint. Over the past 8 years, they have attracted a fiercely loyal customer base of more than 100 growing companies with annual revenues of $1 million to $500 million in southern California and across the nation. They have customers in the following industries: Distribution, Manufacturing, Professional Services, Software, and Higher Education. Their exceptional team of consultants specializes in each of these industries thereby bringing practical and valuable experience to your growing company. http://www.dynamicmethods.com/