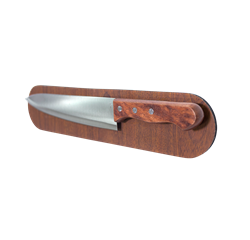 Chino, CA (PRWEB) October 16, 2013
The innovators at UM! Brands are at it again! Since their launch in 2011, UM! Brands has been known for their reusable, damage-free nanosuction adhesive, called EverSTIK, on their products that vary from hooks to frames and whiteboards, without the need to drill holes into walls. The makers of the patent-pending EverSTIK technology are now including something else to the list: magnets.
UM! Brands debuted four new items to their product list this past summer: the HookUM! Extended, the Neon NoteUM!, and the alluring additions: the StickUM! Magnet Extended and 3 pack.
The HookUM! Extended and the Neon NoteUM! are revamps of existing products: the HookUM! Space Shuttle and the NoteUM!. The HookUM! Extended features an elongated set of four rounded hooks, and is available in nine colors. It can still hold up to a total ten pounds, much like the individual hooks can, but with each hook being able to support about 2.5 ounces.
The NoteUM! Neon is a striking alternative to its whiteboard counterpart. It is a black dry-erase board with neon trimmings and comes with, of course, neon pens. The ink shows luminously as it dries on the board. It is available in four different colors.
The StickUM! Magnet products are much different than the StickUM!, which their design was originally derived from. Rather than having two sides of EverSTIK, the new products have an EverSTIK backing that supports the embedded magnets. The result is a smooth front in which metallic objects, such as keys and bobby pins, can adhere to. The StickUM! Extended, much like the HookUM! Extended, is elongated, and is available in four different colors. For those that prefer something smaller, there is the three pack that comes with smaller, circular magnets. The three packs come with a black or white front with blue, green, and pink backings.
First, stick and peel hooks. Now, stick and peel magnets! What's next? Sure enough, UM! Brands is bound to come up with something clever and convenient once more – but for now, these new products should keep many UM! lovers satisfied. The new products are now available on their online store at http://www.um-brands.com, and comes with free shipping worldwide on orders over $20.