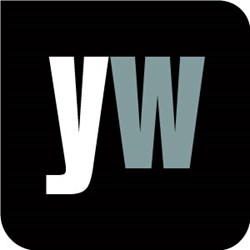 London, UK (PRWEB UK) 11 October 2013
A new book by Sean Cooper aims to help people deal with social anxiety problems without changing their personality, it was announced on Digital Journal September 11th. The article, "Social Phobia Treatment | 'The Shyness And Social Anxiety System' Teaches People How To Overcome Shyness Quickly," explained that The Shyness And Social Anxiety System also reveals to people the main cause of their social anxiety and shyness, and tips to avoid or treat it at source by using behavioural psychology. (http://www.digitaljournal.com/pr/1460715#ixzz2g55JKjb5)
With this in mind, Yourwellness Magazine looked at ways to overcome social anxiety. Yourwellness Magazine noted, 'One of the great challenges in overcoming mental health problems is admitting to having them in the first place. Social-anxiety is a type of psychological dysfunction that can have symptoms that are not necessarily as dramatic as other mental-health conditions, but nonetheless can be highly debilitating for those who experience them. Once you've admitted to suffering from it – you're likely to have taken a big step towards managing its symptoms, but it can often be problematic in identifying the symptoms in the first place.' (http://www.yourwellness.com/2013/02/overcoming-the-discomfort-of-social-anxiety/#sthash.SS6TLL3X.dpuf)
Yourwellness Magazine explained that, in essence, those who suffer from social anxiety feel uncomfortable, ill at ease or awkward in many social situations, which creates a barrier that stops people from living their lives, and interacting with people in the manner they'd like to. Yourwellness Magazine outlined the main symptoms of social anxiety:
1. Tightening in the chest
2. Going red
3. Sweating
4. Jumbling words and finding it difficult to speak
5. Shaking and muscular spasms
6. Negative thoughts
7. Lack of confidence
8. Shortness of breath
Yourwellness Magazine pointed out that lifestyle changes may lessen the effects of social anxiety. For example, an obese person may find better self-esteem through weight loss. Yourwellness Magazine added that people who feel intimidated by certain individuals could try picturing them looking absurd.
To find out more, visit the gateway to living well at http://www.yourwellness.com.