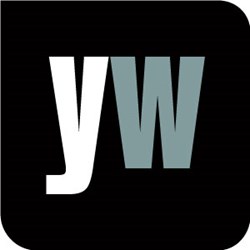 London, UK (PRWEB UK) 12 October 2013
An independent photographer from Paris has created an exhibition depicting hair as feminine symbols of 'seduction, strength and abundance,' the Times of India reported September 27th. The article, "Hair, and now in photographs," noted that many of the photos, which will be on display at the Gurgaon centre of Alliance Francaise until October 11th, are faceless, featuring only the black locks. When talking about inspiration for the exhibition, entitled "Something about hair," photographer Oriane Zerah commented, 'The first time I travelled in India, I was so fascinated looking at women who had really, really long hair.' (http://timesofindia.indiatimes.com/city/gurgaon/Hair-and-now-in-photographs/articleshow/23121017.cms)
This inspired Yourwellness Magazine to explore what a diet for healthy hair looks like. According to Yourwellness Magazine, 'Just like the other parts of your body, your hair's cells need the proper nourishment in order for them to maintain a healthy and fortified appearance. Other factors such as smoking, lack of sleep, stress, and hormonal changes can also affect your hair's appearance. Eating a well-balanced diet can contribute to the condition of both your scalp and hair follicles.' (http://www.yourwellness.com/2013/06/what-a-diet-for-healthy-hair-looks-like/#sthash.qWdHgAkl.dpuf)
Yourwellness Magazine outlined the different nutrients that help ensure hair receives the proper care it deserves:
1. Fatty Acids and Proteins: Good sources can include salmon, walnuts, most meats, eggs and legumes such as chick peas, lentils, cheese, and green peas.
2. Vitamin A: Food sources of vitamin A, such as sweet potatoes and pumpkin, can help produce the oils that are necessary to promote a healthy and hydrated scalp. Individuals who are lacking in this nutrient may experience itching and dandruff.
3. Vitamin C: This vitamin prevents hair breakage and damage, and is found in blueberries, kiwi, strawberries, raspberries, and tomatoes.
4. Herbs: Beneficial herbs, such as horse tail and stinging nettles, can be brewed in a tea to strengthen and nourish dry and damaged hair.
To find out more, visit the gateway to living well at http://www.yourwellness.com.