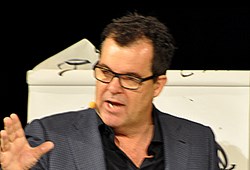 Given the way housing stock and the rental market is going in the UK at the moment, we should be supporting people to transition to properties that suit their needs.
(PRWEB) October 03, 2013
In a recent interview, property investment mentor Rick Otton highlighted the importance of considering a range of options when downsizing. Responding to newly-released statistics that revealed that a quarter of the British 55 to 64 year olds selling their houses are doing so for two main reasons: to move closer to their family, or for a better lifestyle.
Mr Otton emphasised the importance of progressive property strategies to make the most of the transition.
"It's big decision, to sell the family home and move to something smaller, and it's not a decision that you want to rush. If you have spent years building up the equity in your family home and now want to capitalise on that equity in your golden years, you should consider ways to do it where you can take your time to see what works for you," said Mr Otton.
This growing trend in real estate sees so-called 'empty nesters'— parents whose grown-up children have left the large family home – moving to smaller, more easily maintained houses. Many choose to move to units or townhouses, eschewing the work a large garden gives in favour of a more relaxed lifestyle.
"I've seen people desperate to sell their house, but unable to move it at a price that represents the equity they have in it, or that allows them to move to something new," explained Mr Otton. "And there are those people who need more time to make the transition than what the traditional way of buying and selling property allows."
"In fact, my real estate book is full of stories of people whose downsizing property problems were solved once they learned to think a little bit outside the square," said Mr Otton.
Mr Otton focuses on property investment strategies that allow people without a deposit, access to a bank loan or experience in property to build long term wealth. These strategies could bridge the gap between what empty nesters are expecting for their properties, and what people starting out on the property ladder are able to pay.
"Given the way housing stock and the rental market is going in the UK at the moment, we should be supporting people to transition to properties that suit their needs. Property deals that allow for different lease options or buy to let mortgages can make sure that you get a win-win situation for sellers and buyers," Mr Otton said.
Mr Otton's 'Power Property Profits Pack', for people looking for financial freedom is available to the public at no charge. To download it, visit http://www.RickOtton.co.uk or phone 0207 000 1027 (UK).
About Rick Otton
Rick Otton has spent decades making money by snapping up inexpensive real estate and putting it to work building wealth, and teaching others to do the same.
He is the founder and CEO of We Buy Houses, which operates in the US, UK, Australia and New Zealand, and through this business he puts his strategies to work every day.
Mr Otton received his start in alternative real estate investment in 1991 in the US, and within a year acquired 76 properties. In subsequent years, he made a fortune using his low-risk, high-reward strategies to inexpensively acquire real estate. He continues to do so.
As well Mr Otton travels between his home in Australia, and the UK, sharing his wisdom and teaching others how to buy and sell real estate, free from the constraints imposed by traditional lenders.
In 2013 Rick is celebrating the 10 year anniversary of introducing his property option strategies to real estate investors in the United Kingdom – the first person to reveal these ground-breaking strategies. In 2008 he created the first of his 'Houses for a Pound' strategies, upon which he grows as markets and laws evolve.
Mr Otton has been featured in a variety of television programs and magazines and in 2013 he published 'How To Buy A House For A Dollar' for the Australian market. This book has been named in the list of the Top 10 Most Popular Finance Titles for 2013, as voted by Money Magazine and Dymocks Book stores. A UK version is on the drawing board.
Details of Mr Otton's UK Zero-Debt Property Cashflow Conference can be found at RickOtton.co.uk or phone, in the UK, 0207 000 1027.