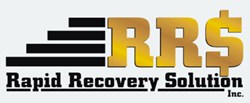 Bohemia, NY (PRWEB) October 01, 2013
Rapid Recovery Solution, Inc. continues to monitor the steep increase in student loan debt.
According to a September 26 article from Quartz titled "US Student Debt: $1.2 Trillion, and Rising," outstanding obligations relating to college loans has reached unprecedented levels. Official numbers from the Federal Reserve exposed a nationwide total of $1.18 trillion as of June 2013.
The article goes on to discuss the factors that make this number more shocking, which is the overall reduction of consumer debt as the economy continues to improve. Although defaulting on loans could contribute to this depletion, the fact remains that Americans have more buying power and exposable income to pay off debt than they did in the depths of the Great Recession. Nonetheless, US student debt has spiked 61 percent since the end of 2008. The sustained uptick has caused many to fear an impending burst in the college loan bubble.
John Monderine, CEO of Rapid Recovery Solutions, offers his opinion. "Although these figures are shocking, they certainly don't surprise me. College tuition has reached astronomical levels and shows no signs of falling back to earth" Monderine continues. "As a collection agency, we encourage consumers to responsibly apply for student loans, as it's commonly known as 'good debt' and a lucrative investment. The key is to lock in reasonable interest rates, like those offered by the federal government in the form of Stafford loans."
Founded in 2006, Rapid Recovery Solution, Inc. is headquartered at the highest point of beautiful Long Island. Rapid Recovery Collection Agency is committed to recovering your funds. We believe that every debtor has the ability to pay if motivated correctly. We DO NOT alienate the debtors; we attempt to align with them and offer a number of ways to resolve not only your debt but also all their debts.