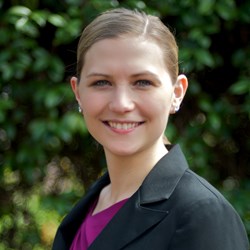 Having well-defined and consistent processes in place is critical to the success of centralized shared resources.
Boston, MA (PRWEB) October 01, 2013
iLab Solutions, the world's leading core facility management software company, today announced that Rebekah Mesker, Account Manager for the North American Midwest, will be providing a one-hour presentation on Addressing the Challenges of Operating a Core Facility at the Midwest Association of Core Directors (MWACD) annual meeting in Madison, WI.
This presentation will draw upon broad-based surveys of core managers, discuss consistent patterns across institutes and demonstrate core facility management tools. The goal of this session will be to identify the most significant challenges in running a core facility and offer conceptual frameworks for approaching these challenges to maximize core facility potential. There will be a full demonstration of iLab's software including newest features as well as significant time to discuss problems and solutions among participants.
"Core Managers today are under intense pressure to increase revenue and perform state-of-the-art research all while trying to maintain the complex operations of running a core," remarked Rebekah Mesker. "Having well-defined and consistent processes in place is critical to the success of centralized shared resources."
The presentation details are as follows:

When: Thursday, October 17, 2013, 1 – 2 p.m., immediately following the Core Administrators meeting
Where: Agriculture room, 3rd floor of Union South at the University of Wisconsin-Madison campus
With questions about the presentation or iLab Software, please contact Alicia Cravens at alicia.cravens[at]ilabsolutions[dot]com.
More information on the MWACD annual meeting, including registration details, can be found on the MWACD website.
ABOUT ILAB SOLUTIONS
iLab Solutions is the leading provider of core facility management solutions to academic research institutions, with customers that include leading universities, research hospitals, independent institutes, and government labs. iLab's suite of web-based tools for academic research management include core facility service request management, enhanced sample management, equipment reservation and usage tracking, billing and invoicing, reporting, and lab requisitioning and spend tracking tools. Based in Boston, iLab has team members and customers across the US, Canada, and Europe.
For information about iLab Solutions, visit http://www.ilabsolutions.com.