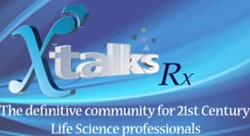 Toronto, Canada (PRWEB) October 02, 2013
The past decade has seen a transition from the traditional model of drug development to a more targeted, personalized approach to drug development and clinical trial design. The use of a companion diagnostic strategy is increasingly an essential component of the drug development process where it facilitates optimal patient stratification and outcome management. Parallel development of the drug and its companion diagnostic assay affords simplified logistics, economies of scale and the potential to accelerate the drug development process through optimal patient selection. The application of the companion diagnostic within the corresponding drug trial also provides valuable insight into the use of the companion diagnostic in a clinical setting and produces valuable data to support the regulatory filing of both the drug and the companion diagnostic.
Dr. Mark Roberts, Director of Diagnostic Development at Covance, will discuss the emerging field of companion diagnostics with focus on its importance in clinical trial design and how drug / companion diagnostic co-development is rapidly changing the drug development process.
A Q&A with the audience will follow the main presentation.
For more information about this event or to register, visit: http://xtalks.com/Drug-and-Companion-Diagnostic-Co-Development.ashx
Xtalks, powered by Honeycomb Worldwide Inc., is a leading provider of educational webinars to the global Life Sciences community. Every year thousands of industry practitioners turn to Xtalks for access to quality content. Xtalks helps Life Science professionals stay current with industry developments, trends and regulations. Xtalks webinars also provide perspectives on key issues from top industry thought leaders and service providers.
To learn more about Xtalks visit http://xtalks.com/ContactUs.ashx.
Contact:
Karen Lim (416) 977-6555 ext 227
clientservices(at)xtalks(dot)com