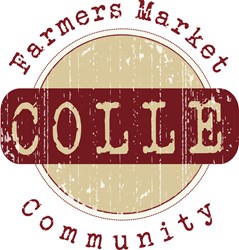 Bohemia, NY (PRWEB) October 05, 2013
Colle Farmers Market, an advocate for organic farms, discusses an article published by Take Part on September 24th, which details a new study suggesting sustainable, organic agriculture is the solution to the world's hunger problem.
According to the Take Part article titled "U.N. Report Says Sustainable Agriculture is the Key to Feeding the World," a new study conducted by the United Nations Conference for Trade and Development found that organic, small-scale agriculture could help solve the world's hunger problem and remedy climate change.
Miguel Altieri, one of the researchers that wrote the report, says the industrial agriculture used today is not going to feed the world. Instead, it just produces "biomass, which is for cattle, biotech crops and biofuels," the article says. While the U.N. won't make any policy changes as a result of the report, the article says it has already sparked some social change.
A representative from Colle Farmers Market agrees that implementing sustainable agriculture practices could help feed the world in the future. "By implementing small scale organic farms, there will be less waste and less soil depletion, which could reverse climate change over time. This could thwart drought and other extreme weather patterns, which can indirectly cause price hikes in food due to high demand. High food prices can be related to poverty, especially in rural areas throughout the world."
The Colle rep also says that this report has potential to strengthen the social movement. "This lengthy report shows that the government recognizes the long term global benefits of a sustainable agriculture system," the rep says. "It could help stimulate the already growing social movement or 'Green Revolution.' Political changes often occur as a result of social promotion and this report will just fuel the fire."
Colle Farmers Market is an E-Commerce enabled community that is passionate about sustainable consumption and responsible conservation. The Colle movement is dedicated to connecting natural product vendors, organic farmers and all people who are living an organic and natural lifestyle.
#####