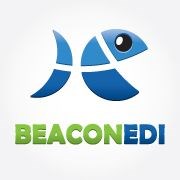 San Diego, CA (PRWEB) October 11, 2013
An emerging leader in the EDI space, Beacon EDI, has joined the New England Electronic Commerce Users group (NEECOM) to increase networking connections and collaborate with local industry experts in the EDI arena.
NEECOM provides educational seminars and conferences to help integrate the community of EDI providers in local areas for the promotion, growth and development of the industry overall. Annual membership allows company officials to attend activities, meetings and educational sessions at preferred member rates.
Beacon EDI is a Southern California based EDI provider, who has been selected to present at the upcoming NEECOM annual fall conference on October 17th, 2013. In addition to being an exhibitor, Michael Kotoyan, company co-founder will present on automating PO changes into the workflow process.
With NEECOM recognized as the largest user group of its kind, Beacon EDI will work hand in hand to continue to maintain EDI best practices throughout the industry.
About Beacon EDI, Inc
Beacon EDI was founded in 2012 by industry leaders with a true passion for EDI. Beacon is a privately held EDI (Electronic Data Interchange) Business-To-Business Solutions company with headquarters in San Diego, California. Beacon's target market ranges from the start-up small business with entrepreneurial spirit to a medium-size thriving organizations looking to expand their market share.
About NEECOM
The New England Electronic Commerce Users' Group (NEECOM), formerly known as the New England EDI Users' Group (NEEDI), is a nonprofit organization established in 1990. Today's members range from small to large organizations in a variety of industries including manufacturers, distributors, retailers, hospitals, insurance companies, motor carriers, universities, banks and government agencies. NEECOM brings educational resources and information dedicated to improving EC/EDI and related technologies.