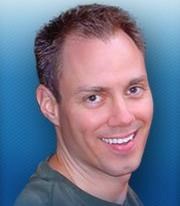 I'm totally stoked about this autoresponder upgrade.
St. Louis, MO (PRWEB) October 02, 2013
Today, 1AutomationWiz.com announced important advances in the functionality of its info-publishing and ecommerce platform. The St. Louis firm recently completed a full integration of their email marketing and email autoresponder software with the latest update of Google analytics.
This new integration opens immense new possibilities for tracking all aspects of any automated promotional campaign from e-commerce, online sales, info publishing, or email marketing campaign the merchant engages pursues.
The most helpful area where this new tracking ability excels is in first tier shopping cart and subsequent up-sell purchase chain.
The goal of the new update is to allow merchants using the 1AutomationWiz.com info-publishing system a simplified method to identify productive and unproductive aspects of any given email marketing campaign.
Additionally, new tools offer improved solutions to better deal with spam compliance using sophisticated filters to block bad inputs to Web forms and offer improved options for dealing with spam complaints.
The upgrade to the software fully integrates with the client management and database systems, as well as the ad tracking systems for prospects and advertisers.
More precise metrics are extremely helpful in gauging how much follow-up is necessary with a particular email autoresponder series.
"Recent studies show that it sometimes takes 10, 15, or even 20 follow-up messages for prospects to become first-time customers, depending on your product and how much it sells for. That's why sequential autoresponders can make it easy to keep your marketing message and product in front of your prospects," says Don Schnure, president of 1AutomationWiz.com.
Founded in 2001, 1AutomationWiz strives to continue is commitment to small and medium-size businesses in need of premium Internet marketing tools. The inclusion of Google Analytics in the software is in keeping with this goal, as it provides a more complete solution for precisely evaluating the effectiveness and efficiency of any company's online email promotions.
About 1AutomationWiz.com:
1AutomationWiz is an award-winning, easy-to-use online "all-in-one info-publishing solution" that makes non-technical people look like ecommerce marketing rock stars.
Contact: Don Schnure
http://www.1AutomationWiz.com
11939 Manchester Rd
St. Louis, MO 63131
800.671.3871
Visit our blog at http://news.1AutomationWiz.com.