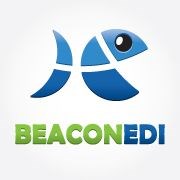 San Diego, CA (PRWEB) October 24, 2013
Beacon EDI , the emerging market leader in the EDI industry, will be hosting a complimentary webinar on Tuesday, October 29th, 2013 at 1 p.m. (EST) to present industry standard best practices geared towards exploring improved ROI with non-core transactions.
For those in the EDI industry, implementing core transactions can be challenging enough. This free webinar delves deeper into profitable transactions that are not core to the particular industry that specialists serve.
For EDI specialists who attend this webinar online, they will learn how to make their EDI departments more streamlined while improving their efficiency, productivity and even creativity regarding no-core transactions.
This webinar will also cover the following EDI non-core transactions:

Improved automation for back office processes such as Accounts Receivable/Payable, HR and Benefits and Shipping and Logistics;
Examples of non-core transactions any company can use;
Explore efficiencies in air freight details and invoicing, benefit enrollment transactions, consolidated invoicing tactics, payment/remittance advice and more.
The webinar will be hosted by Michael Kotoyan, co-founder of Beacon EDI. Mr.Kotoyan brings over 15 years of versatile experience in EDI and vendor compliance. Six years ago he founded the EDI Academy where he provided EDI software covering fundamentals and best practices through training for over 600 companies worldwide with a curriculum that includes Supply Chain EDI, HIPAA EDI and EDIFACT. He previously served as the EDI manager for PETCO, a national retail chain with over 1000 stores where he was able to bring EDI compliance to 99% of the supply chain. Mr. Kotoyan is currently a member of the ANSI X12M Supply Chain Committee and continues to teach EDI Academy seminars.
For more information on this webinar, please contact Beacon EDI Founder, Michael Kotoyan via email at Michael.kotoyan(at)beaconedi(dot)com or call the toll free number at 800-334-6127.
About Beacon EDI, Inc
Beacon EDI was founded in 2012 by industry leaders with a true passion for EDI. Beacon is a privately held EDI (Electronic Data Interchange) Business-To-Business Solutions company with headquarters in San Diego, California. Beacon's target market ranges from the start-up small business with entrepreneurial spirit to a medium-size thriving organizations looking to expand their market share.