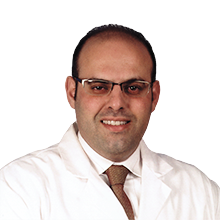 In conjunction with the opening of our new Jaw Surgery Center, I believe this website will provide patients with all the resources they need to make informed decisions about surgery.
Beverly Hills, CA (PRWEB) October 17, 2013
The brand-new Jaw Surgery Center of Excellence at La Peer Health Systems in Los Angeles is proud to announce the launch of its new website: http://www.JawSurgeryMD.com. The website is a comprehensive resource for patients seeking trusted information about the latest orthognathic (jaw) procedures.
"In conjunction with the opening of our new Jaw Surgery Center, I believe this website will provide patients with all the resources they need to make informed decisions about surgery," said Dr. Mark Yafai, who is the medical director of the Jaw Surgery Center of Excellence. "Patients can see that they're not alone in dealing with these various jaw conditions, and more importantly, that there are treatment options available to them."
For patients interested in learning about the multitude of conditions of the jaw, as well as the best treatment options available, this website is an invaluable resource. In addition to detailing jaw conditions and jaw surgery information, the website will also feature an extensive frequently asked questions section and a blog containing hot topics in orthognathic procedures.
Some of the conditions treated by Dr. Yafai and his team of highly trained surgeons include birth defects, facial injuries, facial deformities (such as a cleft palate), sleep apnea, over bites and under bites, double chins, and many other conditions affecting the jaw that require more extensive treatment than just braces. The surgeons at the Jaw Surgery Center of Excellence specialize in the most cutting-edge jaw procedures, including minimally invasive single jaw surgery, double jaw surgery, orthodontic treatment, genioplasty (chin surgery), double chin surgery, and several other procedures which correct certain jaw conditions. Because these procedures are minimally invasive, they can be performed at our outpatient surgery center, and recovery time is much shorter than with more invasive techniques.
"Our hope is that this website will help patients learn the facts about these procedures, and subsequently determine if surgery is the right choice for them," said Dr. Yafai. "Having trouble breathing, speaking properly, or being unhappy with your appearance, can all be devastating to your physical and mental health. For some patients, jaw surgery can change all of that."
Mark Yafai, DDS, MD, specializes in oral and maxillofacial surgery, including gentle removal of wisdom teeth, dental implants, sleep apnea surgery, bone grafting, facial reconstruction and orthognathic surgery, facial trauma, TMJ/TMD, and facial and oral pathology. Additionally, Dr. Yafai specializes in both adult and pediatric outpatient anesthesia.
Dr. Yafai spent time at the Kaiser Permanente Maxillofacial surgery center, where he specialized in facial trauma, facial pathology, facial reconstruction, and the treatment of facial pain. Following his time there, Dr. Yafai opened his own private practice located in Brentwood, and he continues his passion for teaching by serving as a part-time faculty member at UCLA in the department of Oral and Maxillofacial surgery.
La Peer Health Systems is an outpatient surgery center in Beverly Hills, founded by doctors and focused on providing excellent patient care alongside the most cutting-edge medical treatments available. With 50 world-renowned physicians in 14 specialties, comprehensive medical treatment is offered that takes patients from consultation to diagnosis, treatment, surgery, and ultimately aftercare. The 14 medical departments include orthopedics & sports medicine, gastroenterology, head & neck surgery, colorectal & general surgery, podiatry, ophthalmology, pain management, plastics & reconstructive surgery, gynecology, spine surgery, interventional cardiology, bariatric surgery, thoracic surgery, and anesthesiology. Unlike large hospitals, La Peer's unique structure offers extremely personal care in a safe and controlled environment.
To learn more about La Peer Health Systems, visit http://www.lapeerhealth.com.