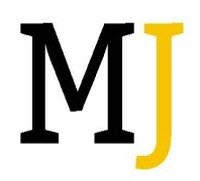 MediaJobs.com Finding the Great Companies First.
NEW YORK, NY (PRWEB) October 30, 2013
Those in social media jobs probably at one time or another wished that there was a way to keep in contact with friends scattered across different social networks. This wish has come true with Uni Messenger. In the article Introducing Uni Messenger – the Service that Lets You Message Your Friends on Different Social Networks from One App, MediaJobs.com spotlights the new cross-platform mobile messaging app and how since its launch in June has been gaining traction in the social media industry.
The article illustrates how the app allows users to chat privately will friends scattered across different social platforms without having to register separate accounts on each network. Readers will learn who is behind this revolutionary platform and how they run their San Francisco-based business. The app, developed for the Android OS, actually combines all the social networking contacts of its users into one simple address book. The article reveals what social networks are included in the app as well as plans to allow users to message all their friends, no matter what social network they are using, right from the app.
Those in social media marketing jobs will learn exactly how this works and when all friends have the app, amazing features like group chat, location and photos sharing will be available in the future.
Another article that details innovations in the social media industry is Extra Investment Sees Hearsay Social Hit the Growth Trail. The platform, which recently secured $30 million in Series C funding, was launched four years ago and continues to grow.
The article reveals the brains behind the platform and how the it helps businesses achieve regulatory compliance as well as helps to build relationships with customers and enhance brand presence across major social media networks. Readers will learn about what they are calling a "social selling platform" and how it is light years ahead of what competitors are offering. The article shares statistics of those who have used the platform that will turn a reader into a believer.
Social media is a major part of many people's lives. Those seeking jobs in the social media industry will benefit from being educated and up-to-date on all the current news and trends. MediaJobs.com presents news coupled with insights such as these to arm strategic job seekers with the knowledge and skills that they need to succeed in the tech industry.
About MediaJobs: Making Your Job Search Easier by Finding the Great Companies First.
MediaJobs.com is a digital news platform that combines the power of news articles with listings for media jobs to bring rich context and strategic insight to jobseekers in the media landscape. MediaJobs.com provides source insider information from the hottest media companies, top players and products worldwide.