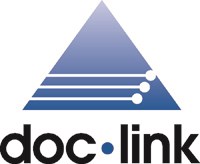 Laguna Hills, CA (PRWEB) October 17, 2013
Altec Products, Inc., a leader in enterprise document management and workflow solutions, announced today their Gold Sponsorship at Synergy 2013, the annual WennSoft User Conference on October 21- 24 at the Rosen Center Hotel in Orlando, Florida.
WennSoft Synergy 2013 offers a diversity of training and networking tracks from new users and seasoned experts to C-Level business leaders, IT and office staff. It is an interactive, value-driven, equal opportunity experience. With immediate takeaways, best practices and innovative technology, Synergy fosters the WennSoft community, helping customers get connected and keeping them connected after the event is over. Attendees will walk away with the skills and the knowledge needed to take action and increase their personal value within the organization.
The Altec and WennSoft partnership goes back ten plus years, offering a competitive, best in class solution for their client's paper to paperless needs. Ranging from simple document intensive processes to complex restructuring of internal data processing, Altec is the expert in the design and delivery of electronic document solutions. Their premier solution doc-link provides seamless capabilities to electronically capture documents and automate business processes within any department, and any process. Combining best practices, state-of-the-art technology, and sound implementation methods into an affordable package has made doc-link the document management choice among WennSoft software users.
Bill Brown, Executive Vice President of Sales for Altec, states, "We value our time at Synergy and understand the challenges CFOs and management face in managing their businesses transaction processes with job cost and service applications. We are excited to share joint success stories showing how doc-link brings the control and visibility needed to drive business efficiency. We applaud WennSoft as a valuable partner embracing this transition."
One joint customer is the Oscar W. Larson Company, who has been serving the Midwest for over 60 years as a leader in full service petroleum and fluid handling equipment contracting. With over 200 employees, Oscar W. Larson is uniquely qualified to provide comprehensive solutions for all its project needs.
"Being a user of doc-link, our company's paperless business environment has resulted in significant benefits, including faster company billing to customers, elimination of the need to enter information twice and easy access to standardized, company-wide information regarding job closings," states Pete Wayne, Assistant Controller of Oscar W. Larson.
Where in the past, collections personnel would have to pull work orders to accurately answer customer requests, they can now access the information right on their computers and manage customer relationships in a more professional manner. "Our employees can get everything they need right when they're on the phone with the customer, and answer questions and resolve matters quickly," says Bill O'Brien, Controller of Oscar W. Larson.
Altec will present doc-link at two break-out sessions October 23 and 24 from 11 am – noon. The team will demonstrate how electronic document management interfaces with Microsoft Dynamics ERP to bring control to existing workflow and effectively automate business processes.
Click to register for the event.
About Altec
Altec is a leading provider of Integrated Document Management (IDM) solutions to mid-market companies. For more than 25 years, Altec has provided a wide range of accounting-centric paper to paperless solutions including its flagship product, doc-link™, which enables companies to capture, archive, workflow and route structured and unstructured documents to customers, employees and vendors. Altec's comprehensive solutions include IDM, output management, MICR check disbursement and paper documents that serve more than 13,000 customers worldwide. Altec enjoys strong, collaborative partnerships with ERP solution providers like Microsoft Dynamics to provide the most comprehensive, integrated enterprise document management solution. Altec delivers its IDM solutions through a global network of authorized partners in more than 60 countries throughout the Americas, EMEA and Asia Pacific. For more information, visit Altec at the company website at http://www.altec-inc.com. Follow them on Twitter.com/doclinkbyAltec or call April Blankenship at 1-800-997-9921.
About WennSoft
Founded in 1995, WennSoft is a leader in providing operational solutions and innovative business management solutions for project-oriented, field service and equipment management industries focused on work orders, asset management, installation, field service and maintenance. WennSoft serves customers worldwide both directly and through a global network of local partners. Each of the WennSoft products – Job Cost, Service Management Series and Equipment Management Series – integrates with a customer's existing business operations. By creating solutions that complement and enhance existing processes and the people who facilitate them, WennSoft is able to provide a cost-effective business management solution that improves efficiency, expedites reporting and creates cost-saving opportunities for its customers. As a Microsoft partner, the WennSoft products are Certified for Microsoft Dynamics (CfMD). http://www.wennsoft.com