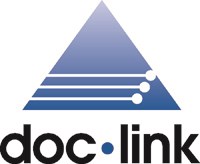 Laguna Hills, CA (PRWEB) October 15, 2013
Altec Products, Inc., a leader in enterprise document management and workflow solutions, announced today their multi-level sponsorship at the three Microsoft Dynamics User Summits and the Partner Connection event next week at the Tampa Convention Center in Tampa, Florida.
The Partner Connection Event kicks off on October 20th through the 22nd and is an excellent opportunity for Microsoft Dynamics Partners to build their sales, marketing, leadership, consultant and developer/architect skills for Dynamics AX, GP and CRM solutions. Partners can expect coaching from industry experts to help re-focus and implement key business strategies to provide valuable tips to drive new lead activity, enhance customer satisfaction and build profitability. Altec, as a 15 year expert in document management, will demonstrate the amazing ROI their customers can expect from doc-link, ERP integrated document management.
From October 22-25, the Microsoft Dynamics GP, AX and NAV communities will gather at their individual summits to engage in over 100 interactive learning sessions and participate in valuable roundtable discussions handcrafted for Microsoft Dynamics users. These meeting are exclusively designed to promote the interchange of Dynamics information, facilitate the exchange of ideas among peers and provide continual education to maximize ERP software investment. The opening General Session features keynote speaker and former NFL head coach Tony Dungy with a message that is sure to inspire all users and partners in attendance.
The team from Altec will be available at booth 433 in the Expo Hall to demonstrate the power of extending the Dynamic ERP solution with integrated document management. doc-link helps organizations reduce the volume of paper flowing between employees while improving control and reducing costs due to a more streamlined business process. They will also share the many benefits of doc-link including integration, workflow and Smart Forms - electronic forms that are configurable, easy to use and can extend to any department and any process.
Kirk Topliffe, Sales Director for Altec states, "This face-to-face time with the Dynamics community is invaluable as we stay connected to our partners, their customers and their current business challenges. We are excited to share doc-link as a tool to increase their business efficiency by helping them shift to a paperless and workflow environment."
Altec's relationship with the Microsoft Dynamics partner channel and the GP, AX and NAV user communities has spanned over a decade. This relationship has built a partner trust and customer intimacy to deeply explore challenging business processes and improve document visibility, resulting in a healthier bottom line. Business executives can make sound decisions when financial and sales information is electronically archived and immediately accessible, and document management is the solution to achieve these results.
Altec Breakout Sessions:
NAVUG Session
Wednesday, October 23
10:00 AM - 11:00 AM
GPUG Session
Wednesday, October 23
11:15 AM - 12:15 PM
AXUG Session
Thursday, October 24
9:15 AM – 10:15 AM
Visit Altec at Booth 433 at the Expo.
To Register for The Partner Connections
To Register for the GPUG Summit
About Altec
Altec is a leading provider of Integrated Document Management (IDM) solutions to mid-market companies. For more than 25 years, Altec has provided a wide range of accounting-centric paper to paperless solutions including its flagship product, doc-link™, which enables companies to capture, archive, workflow and route structured and unstructured documents to customers, employees and vendors. Altec's comprehensive solutions include IDM, output management, MICR check disbursement and paper documents that serve more than 13,000 customers worldwide. Altec enjoys strong, collaborative partnerships with ERP solution providers like Microsoft Dynamics to provide the most comprehensive, integrated enterprise document management solution. Altec delivers its IDM solutions through a global network of authorized partners in more than 60 countries throughout the Americas, EMEA and Asia Pacific. For more information, visit Altec at the company website at http://www.altec-inc.com. Follow them on Twitter.com/doclinkbyAltec or call April Blankenship at 1-800-997-9921.
###