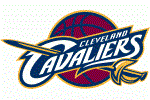 When we started looking for a new network distribution provider, Skyview was able to provide everything we needed for our affiliates.
Phoenix, Arizona (PRWEB) October 15, 2013
Skyview, an integrated professional sports broadcasting company, has been selected by the NBA Cleveland Cavaliers to serve as the team's official network provider. The multi-year partnership will provide distribution services and next generation wise satellite receivers across the team's 17-station radio network. The multi-year partnership aims to increase broadcast reliability and attract affiliates with the cost-effective Skyview platform.
"When we started looking for a new network distribution provider, Skyview was able to provide everything we needed for our affiliates," said Dave Dombrowski, Cavaliers senior director of broadcast services. "Skyview is tops in radio sports distribution. Their technology is top-notch and we are very excited to partner with them."
In September 2013, Skyview began deploying its wise satellite receivers across the Cleveland Cavaliers radio network. The receiver technology provides many advantages over previous distribution technology: time shifting broadcasts, copy split-spot insertion (regionalization), record and playback of programming and immediate as-played reporting. With this technology, the Cavaliers will have full disclosure of broadcast quality across its network and have the ability to offer advertisers ad-regionalization (ability to air multiple versions of the same spot simultaneously across the network).
"We feel privileged to provide our distribution services to the Cavaliers," said Matt Stys, vice president business development of Skyview Networks. "We pride ourselves in providing the most current broadcast technology in the industry and believe the Cavaliers will experience the highest broadcast quality."
Cleveland Cavaliers radio broadcasts featuring John Michael (play-by-play), Jim Chones (color analyst), Mike Snyder (studio host) and Brad Sellers (studio color analyst) can be heard on flagship station WTAM 1100 and its radio network of 17 stations. For more information on the Cleveland Cavaliers season, visit http://www.cavs.com.
Skyview will broadcast the first network-wide Cleveland Cavaliers preseason game on October 8, 2013 against the Milwaukee Bucks.
About Cleveland Cavaliers
The Cleveland Cavaliers are owned by a group led by Dan Gilbert, the chairman and founder of Quicken Loans, Inc., the nation's largest online home mortgage lender. With the #1 goal of delivering an NBA Championship to the city of Cleveland, Gilbert has created an environment that focuses on excellence and innovation at all levels and in all areas. The organization owns and operates the AHL Lake Erie Monsters and AFL Cleveland Gladiators, both also playing at Quicken Loans Arena in downtown Cleveland, as well as the NBA Development League's Canton Charge operating in nearby Canton, Ohio.
About Skyview Networks
Skyview Networks is a technology company that specializes in broadcast systems, inventory management software, and national ad sales solutions for play-by-play sports. Skyview currently provides the broadcast services for over 60 professional and 50 collegiate sports organizations and produces and delivers Arizona News Radio and California Headline News. Founded in 1995, Skyview's services have grown to include satellite distribution, full network automation, affiliate relations, inventory management systems and advertising solutions for radio, television, print, signage and web. For more information, visit skyviewnetworks.com.