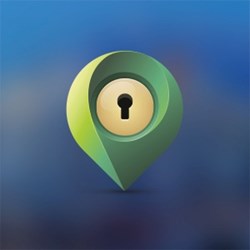 "The real estate technology space is booming, and we're excited to launch a product that addresses critical pain points for a large but under-served segment of the rental market." - Invoke Labs managing director Keith Ippel
Vancouver, BC (PRWEB) October 01, 2013
Pendo Rent, a free online service for landlords and property owners that promises "renting done right," announced its launch today.
The platform delivers an end-to-end solution that empowers owners to easily manage their rental properties, with a live dashboard providing an at-a-glance health check on tenants, financial transactions and more.
Pendo Rent is a project out of Vancouver, Canada's Invoke Labs, whose alumni include social media management platform HootSuite, corporate food delivery service Food.ee and corporate wellness software Sprout.
"The real estate technology space is booming, and we're excited to launch a product that addresses critical pain points for a large but under-served segment of the rental market," said Invoke Labs managing director Keith Ippel.
Pendo Rent targets individual landlords and smaller residential buildings, rather than big property management companies. Current users range from a family renting out their basement to an investor with a few condos downtown. In other words, "citizen landlords" who don't consider managing a rental unit their full-time job, and want a simple and efficient way to stay on top of their rental properties.
"We placed strong emphasis on designing clean, easy to use tools, that enable users to maximize their financial returns from their rentals, while minimizing their time and manual effort. We believe we offer a superior solution to the existing services available - and a much more practical option than the spreadsheet or filing cabinet that the majority of rental owners are using to keep track of tenant and financial information," said Vincent Cauwet, Pendo Rent's Head of Product.
Canada-based users can collect online rent payments through Pendo Rent's integration with VersaPay, a secure electronic payment processing system. Online payments for United States users are in development and will be announced shortly.
Owners can also post customized vacancy listings for available rental units, and seamlessly share the listings on Craigslist, Kijiji, Facebook and Twitter.
Other features include an alert system, document storage, address book and real-time graphs of transaction statistics. Pendo Rent's responsive design is optimized for iPad, and a native app for the iPhone is planned for late 2013.
Pendo Rent is one of several Invoke Labs companies in residence, including Brightkit, Snackbox, and myBestHelper.
Through the Invoke Labs relationship, Pendo Rent is surrounded by key tech and real estate industry players, including David Tedman, co-creator of HootSuite, and angel investors Matthew Moore (formerly of Move.com) and Geoff Entress.
About Pendo Rent
Pendo Rent offers renting done right, a free online rental solution to help citizen landlords manage their properties and get back to the rest of their lives. Features include property and tenant tracking, online payment, built-in address book, alerts, listings and more. Headquartered in Vancouver, Canada, Pendo Rent is a product of the business-building team at Invoke Labs.
About Invoke Labs
Invoke Labs is a business building company that equips new digital ventures for long-term success.
Invoke Labs was born out of Invoke, the award-winning digital innovation company and creators of HootSuite, Food.ee and Brighkit. We partner with smart people who have compelling ideas to help them realize their potential.