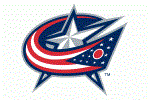 "We're very excited to be entering into this partnership with Skyview Networks and we look forward to a long, successful relationship with one of the country's most dynamic sports broadcasting companies
PHOENIX, Ariz. (PRWEB) October 01, 2013
National Hockey League's (NHL) Columbus Blue Jackets announced today a new multi-year partnership with Skyview Networks to serve as official radio network provider. Skyview, an integrated professional sports broadcast company, will provide its satellite distribution, AdView Inventory Management application, and in partnership with its flagship station WBNS 97.1 FM, full broadcast production from its studios. With Skyview, the franchise aims to streamline its broadcasts by using one platform, AdView Inventory Management, to schedule and track all advertisers in its play-by-play broadcast and coach's show.
"We're very excited to be entering into this partnership with Skyview Networks and we look forward to a long, successful relationship with one of the country's most dynamic sports broadcasting companies," said Russ Mollohan, Director of Broadcasting for the Columbus Blue Jackets.
The franchise will utilize Skyview's latest software release for inventory management: AdView. The application is web-based, allowing real time access to commercial logs from anywhere an internet connection is available. Now the franchise will be able to manage its play-by-play and ancillary programming in one complete system. Other features include automatic system updates, auto-rotation of advertisers for contract fulfillment, and immediate generation of affidavits, quickening the receivables process.
"We are proud to partner with the Blue Jackets and pleased to welcome the team to our family of NHL partners," said Matt Stys, vice president business development for Skyview Networks. "We feel our package of services will provide a high quality broadcast to its network affiliates. We look forward to working closely with the franchise and to the Blue Jackets season."
Also included in the agreement, Skyview will provide full production for the play-by-play broadcast and distribute and stream the weekly coach's show. With the broadcast distribution and production handled by Skyview, broadcast reliability is increased and troubleshooting is streamlined.
For more information on Skyview's broadcast services, please visit skyviewnetworks.com/services.
About Columbus Blue Jackets
The Columbus Blue Jackets Radio Network, with 30 affiliate stations, is the third largest network in the National Hockey League. The Blue Jackets Radio Network can be heard in Columbus on flagship station WBNS 97.1 FM and secondary flagship station WWCD 102.5 FM. For more information on the Columbus Blue Jackets season, visit BlueJackets.com
About Skyview Networks
Skyview Networks is a technology company that specializes in broadcast systems, inventory management software, and national ad sales solutions for play-by-play sports. Skyview currently provides the broadcast services for over 60 professional and 50 collegiate sports organizations and produces and delivers Arizona News Radio and California Headline News. Founded in 1995, Skyview's services have grown to include satellite distribution, full network automation, affiliate relations, inventory management systems and advertising solutions for radio, television, print, signage and web. For more information, visit skyviewnetworks.com.