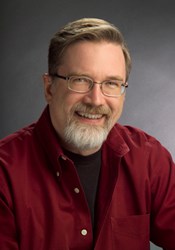 Compression is arguably the most crucial step in post-production. If we don't know how to compress our media to make our images look good on the web, we run the risk that all the work during production and editing will be wasted.
Oak Park, CA (PRWEB) October 08, 2013
Larry Jordan, known world-wide for his in-depth Apple training, is pleased to announce complete video training for the new Apple® Compressor 4® - the preferred software program for video editors who want to improve the quality of the media they compress for the web.
"Today, everything we create ends up on the web," said Larry Jordan, president of Larry Jordan & Associates, Inc. and host of the training. "This means that if we don't know how to compress our media to make our images look good on the web, all the work during production and editing will be wasted. To make matters worse, compressing video for the web seems like rocket science."
Not any more.
Apple®'s Compressor® 4 has streamlined the ways that users customize and share Final Cut Pro output settings — or create completely original settings for specialized encoding jobs. The new release also aims to eliminate the hassle of repetitive work by applying a wide array of time-saving features built into Compressor®.
Join Master Trainer Larry Jordan as he takes you step-by-step through Apple®'s Compressor® 4. This training, which is designed for both beginning and experienced compressionists, starts by explaining terms and concepts to build a firm foundation for the rest of this training. Then, Larry showcases the automated tools that Compressor® offers to simplify your compression tasks.
Looking below the surface, Larry explores the hidden power of Compressor®, with the ability to customize compression settings, automate batches and droplets, and a wealth of filters and special features that unlock the true power of Compressor®. Larry takes you through each feature, explaining what it does and how to use it. (He also explains those features you need to avoid, and why.)
"If you've been struggling to make your images look good for the web," said Patrick Saxon, Marketing Director for Larry Jordan & Associates, Inc., "And are frustrated by how long compression takes, this very powerful software training is just what you've been searching for."
The training consists of 51 QuickTime movies in HD, containing more than four hours of detailed, step-by-step video training, organized into eight subject-matter chapters. This new title is available immediately as a download or a DVD at a retail price of $49.99. This training is available for purchase in Larry's store and or accessible on his subscription service.
About Apple® Compressor® 4
Apple® Compressor® 4 adds power and flexibility to Final Cut Pro X export, allowing users to customize output settings, work faster with distributed encoding, and tap into a comprehensive set of delivery features.
About Larry Jordan
Larry Jordan is an internationally renowned consultant and digital media analyst with over 35 years' experience as a television producer, director and editor with national broadcast and corporate credits. He is the foremost trainer in Apple Final Cut Pro and Adobe Premiere Pro. His informative and entertaining teaching style provides video editors around the world with unique resources to increase productivity and enhance their skills. Based in Los Angeles, he's a member of both the Directors Guild of America and the Producers Guild of America. Jordan writes and edits the free weekly 'Larry Jordan Newsletter,' which provides essential information to the interested user of non-linear editing software. He is the author of hundreds of hours of online training and eight books including "Final Cut Pro X: Making the Transition" and "Adobe Premiere Pro Power Tips: Secrets, Shortcuts, and Techniques."
Jordan is on the faculty at both USC and Video Symphony. Jordan is also executive producer and host of the weekly interactive internet radio show and podcast, Digital Production BuZZ, providing everything you need to know about digital media, production, post-production and distribution (http://www.digitalproductionbuzz.com). For more information about Larry Jordan, please visit http://www.larryjordan.biz.