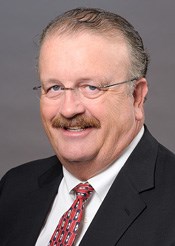 Salt Lake City, Utah (PRWEB) October 02, 2013
Holland & Hart LLP is pleased to announce that George Haley has been elected as a Fellow of the International Society of Barristers, an honor society of outstanding trial lawyers chosen by their peers on the basis of excellence and integrity in advocacy.
Haley's more than 30 years of trial experience includes bet-the-company cases, defense of Clean Air Act cases, litigation related to the oil and gas industry, legal malpractice defense, intellectual property, antitrust matters, class actions and insurance coverage disputes.
Fewer than 700 lawyers are members of the International Society of Barristers. Membership is by invitation only, which is proceeded by a rigorous screening process that considers the lawyer's ability, experience, accomplishments and ethical standards as assessed by trial lawyers and judges.
Haley was named The Best Lawyers in America® Utah "Lawyer of the Year" for Environmental Litigation (2012) and for Antitrust Litigation (2014), among other honors.
He serves as Utah state chair of the United States Supreme Court Historical Society and is the former Utah state chair of the American College of Trial Lawyers. Haley also is a member of the International Academy of Trial Lawyers, the American Board of Trial Lawyers and the American Bar Association.
About Holland & Hart
Holland & Hart LLP delivers integrated legal solutions to regional, national and international clients of all sizes.
Since its inception in 1947, Holland & Hart's more than 450 lawyers have consistently been recognized by leading national and international peer and industry review organizations for innovation and dedication to the practice of law.
For more information, visit http://www.hollandhart.com.