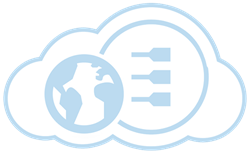 No need to download Eclipse, instead kick it to Genuitec's cloud!
Dallas, TX (PRWEB) October 03, 2013
Genuitec, LLC, a founding member of the Eclipse Foundation along with IBM, has released new capabilities for its free Cloud Connect software that allow users to configure, customize, and share their Eclipse technologies in the cloud. The expansion of SDC Cloud Connect provides a fast, intuitive avenue for Eclipse Java Developers to push Eclipse packaging to the cloud for optimal team synchronization and organization. No need to download Eclipse; instead kick it to Genuitec's cloud!
"SDC Cloud Connect is designed with today's Eclipse Java developer in mind; it takes usability and sharability instantly into a simple cloud environment for shareability and ease of use," said Jed Anderson, development manager for Genuitec. "Now developers can rest assured their Eclipse packages, whether basic or highly customized, are available at any time and from anywhere on the cloud at no cost."
SDC Cloud Connect now offers Eclipse Java developers a natural path to install or move their already tailored Eclipse to the cloud for further customization, sharing, or backup storage by leveraging Genuitec's cloud-hosted technology. Developers will also benefit from easy synchronization of Eclipse packaging and updating within teams as Cloud Connect eliminates the need for team Wiki pages, providing sharable packages that are rapidly available to roll out across teams to ensure team members are leveraging the same tools at all times.
Cloud Connect customers will gain benefit from the ability to utilize the cloud to backup and archive Eclipse Java configurations and package and even rollback or update to major Eclipse version changes. Eclipse configuration will find reliable residence within the cloud, ensuring that developers can access their projects, packages, and configurations at any time. Cloud Connect customers will also backup existing Eclipse configurations and then change those configurations to the latest major versions available from Eclipse without the hassle of having to start from scratch during upgrades.
SDC Cloud Connect customers benefit from point-and-click usability that provides simple package configuration. Cloud Connect provides a catalog of common Eclipse plug-ins that allow users access to our drag-n-drop technology to instantly add to their packages. Cloud Connect will also provide a channel for easy on-ramping for your existing IDEs, by allowing for the installation of additional software not already in the SDC Cloud Connect catalog. Much like its parent technology, Secure Delivery Center Private Cloud, developers will efficiently roll out software with a bridge layer that brings some of those benefits to Cloud Connect.
Additional Cloud Connect features include easy, incremental updates allowing users to make additional package changes locally and synchronize those changes to the cloud, software detection to map existing Eclipse.org installs with plug-ins, accessible work take downloads which allow developers to see previous work history. Furthermore, Cloud Connect will allow for simple workplace automation to archive and automate the configuration of software, as well as provide a way to configure workspace projects, preferences, and Git repositories to ensure development teams are synchronized and are not suffering from time-loss in actual development.
SDC Cloud Connect is a free technology wherein users log in with their established social network credentials or with private login to gain access through socialization of usage through Twitter with a personalized URL or with hashtag #SDCCloud to earn social credits to expand their access. End users can tailor Cloud Connect to fit their needs and requirements as well add enterprise advanced service agreements. For additional information, customers are encouraged to reach out to sales(at)genuitec(dot)com and speak with a representative.
SDC Cloud Connect has been built on top of Secure Delivery Center Private Cloud, a proven Genuitec technology which has been expanded upon to provide customers with more flexibility, security, and customization to their software sharing and delivery needs, not to mention it is simple to use. Customers needing a more robust, enterprise-level solution should consider SDC Private Cloud which enables creating, managing and delivery of Eclipse and custom tools in a secure environment. SDC Private Cloud is available as a free 30-day trial.
Try SDC Private Cloud: http://www.genuitec.com/sdc/.
About Secure Delivery Center Cloud Connect
SDC Cloud Connect is a powerful iteration of SDC that brings software management and team synchronization to the cloud. This keeps costs down while providing universal access points to development technologies. Cloud Connect standardizes teams and companies on tool usage and version numbers to prevent broken software builds later in the development process. For enterprises looking for technology on software delivery and rich open source management please see Genuitec's Secure Delivery Center. CERN uses SDC to help manage the Large Hadron Collider: http://info.genuitec.com/cern-case-study.
Try Cloud Connect: http://www.genuitec.com/go/sdccloud.
About Genuitec
With year-over-year growth since the company was founded in 1997, Genuitec continues to expand by offering superior products to enterprises at value-driven prices. Its products are used by 17,000 global enterprises including 70 percent of Fortune 100 companies. Genuitec's support forums are a vibrant community where users engage with staff to answer any number of technical needs. Genuitec is constantly evaluating market opportunities for new areas of growth, and has launched a new product in each of the last 9 years. As a fully-distributed workforce, the company maintains a low overhead, yet attracts the most talented software developers with its flexible employment options.
Genuitec is based in Flower Mound, Texas and is founding member of the Eclipse Foundation along with IBM, Intel and HP.
Please follow Genuitec's latest news on Twitter @Genuitec or @Genuitec_SDC or by joining "MyEclipse" on Facebook.
If you'd like more information about this topic, or to schedule an interview, please call Iris Meneley at 214/926-8044 or e-mail Iris at iris(at)genuitec(dot)com.