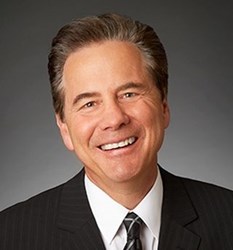 Los Angeles, CA (PRWEB) October 01, 2013
California Governor Jerry Brown has signed new legislation requiring California drivers to leave bicyclists at least 3 feet of space when passing, according to a report from NBC. The law is set to take effect on September 16, 2014. The new legislation was proposed by Assemblyman Steven Bradford, D-Gardena, in response to the fact that California's current statute does not clearly define the amount of space that a driver must leave a cyclist. Noted bicycle lawyer Jeff Nadrich recently commented on the new law.
According to Nadrich, "This is a long time coming. According to our current statute, drivers are required to leave 'a safe distance' when passing cyclists, but there is no consensus on what constitutes a safe distance, and this has proven to be a huge hurdle for bicycle injury victims seeking compensation. Almost half of U.S. states already have this type of law in place, so I'm happy to see my home state of California finally getting with the times."
Nadrich, an avid cyclist himself, believes that the new law will not only provide greater legal protection to victims in the event of an accident, but will also more clearly outline the responsibility of motorists. "As drivers, we're accountable for keeping the roads safe, and when we create dangerous conditions for pedestrians, bicyclists, motorcyclists and other who have limited physical protection, there is a price to be paid."
According to the NBC report, the bill (AB1371) was sponsored by Los Angeles mayor Antonio Villaraigosa, who was himself injured on a bicycle in 2010 after a taxi driver stopped short. Cyclist groups like the California Association of Bicycling Organizations are also applauding the new legislation. The Automobile Club has also expressed their support, saying that the law "gives clear information to drivers about passing at a safe distance."
About Nadrich & Cohen: Jeffrey Nadrich is a bicycle accident lawyer with Nadrich & Cohen, a California based law firm with offices in 18 locations across the state. Nadrich & Cohen handles all types of wrongful death and serious injury accident cases, and victims are encouraged to call 1-800-718-4658 for a free consultation with a Nadrich & Cohen attorney.
Source:
NBC: California Cyclists Will Get 3-Foot Buffer Under New Law; September 24, 2013