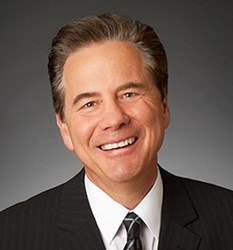 Los Angeles, CA (PRWEB) October 02, 2013
The State of Minnesota has already seen 55 motorcycle fatalities this year, which is equivalent to the total number for all of 2012, according to a report from the Minneapolis StarTribune. The 55th fatal accident reportedly took place last weekend, when 51-year-old Cheryl L. Kuntz and her motorcycle were discovered near Wirth Lake. Kuntz had suffered fatal head trauma and abdominal injuries, according to the Hennepin County medical examiner's office and Golden Valley police. Noted motorcycle accident injury lawyer Jeff Nadrich, who monitors motorcycle accident trends nationwide, recently commented on the alarming accident rate.
"Unfortunately, Minnesota does not require motorcyclists over the age of 18 to wear a helmet," according to Nadrich. "Now of course, not all fatal accidents can be attributed to lack of helmet, as the most recent victim was reportedly wearing a helmet at the time of her death. But we do see a common correlation between helmet laws and fatality rates."
Nadrich notes that it's important for motorcycle accident victims to understand their rights. "Motorcycle accident rates are on the rise, perhaps due to the improving economy, or perhaps in response to rising gas prices, but whatever the reason, it's important that all riders understand their rights. If you're involved in a collision involving a motor vehicle, it's absolutely critical that you contact a personal injury lawyer right away. You may be entitled to compensation, but you need to act quickly."
According to the StarTribune report, 34 of the 55 fatalities have occurred just since June. Nadrich notes that it's typical for motorcycle fatality rates to rise in the summer months, as there are far more cyclists on the road, but that the year-over-year increase is still cause for alarm.
About Nadrich & Cohen: Jeffrey Nadrich is a motorcycle injury accident lawyer with Nadrich & Cohen, a California based law firm with offices in 18 locations across the state. Nadrich & Cohen handles all types of wrongful death and serious injury accident cases, and victims are encouraged to call 1-800-718-4658 for a free consultation with a Nadrich & Cohen attorney.
Source:
StarTribune: Motorcycle Death Toll in State This Year Matches Tally from All of '12; September 24, 2013