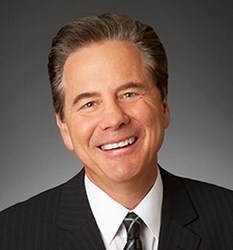 Los Angeles, CA (PRWEB) October 03, 2013
A 4-year-old Minnesota girl was reportedly hospitalized after being bitten on the neck by a dog, according to a report from the local NBC affiliate. The attack reportedly took place last Saturday afternoon on a farm near Courtland, and the girl was airlifted to a nearby hospital. Her condition is currently not known. Renowned dog bite lawyer Jeff Nadrich recently commented on the story, noting the possible legal implications.
According to Nadrich, "As a parent, I find stories like these particularly unsettling. I wish the young girl a speedy recovery, and I wish all the best to her family. I want to note, however, that stories like these further illustrate why so-called 'one bite laws' create unneeded roadblocks for families impacted by these types of incidents."
Nadrich further went on to illustrate the details of one-bite legislation. "Minnesota is a one-bite state, which means that it's very difficult for dog bite victims to take legal action if the dog has no history of aggressive behavior. In this case, the news reports are indicating that the dog has no history of violent behavior. As a result, the family may have little in the way of legal recourse. Nevertheless, I always encourage dog bite victims to seek the advice of a qualified legal professional, as there are often extenuating circumstances that may work in the victim's favor."
According to the NBC report, the young girl had interacted with the dog—an Australian Shepherd/German Shepherd mix—in the past without any problems, and the dog is believed to be up to date on its vaccinations. The animal is currently being quarantined by its owners, and the local sheriff's office has indicated that no criminal charges will be filed, as this appears to be nothing more than a "tragic accident."
About Nadrich & Cohen: Jeffrey Nadrich is a dog bite attorney with Nadrich & Cohen, a California based law firm with offices in 18 locations across the state. Nadrich & Cohen handles all types of wrongful death and serious injury accident cases, and victims are encouraged to call 1-800-718-4658 for a free consultation with a Nadrich & Cohen attorney.
Source:
NBC: 4-Year-Old Child Suffers Dog Bite to the Neck; September 9, 2013