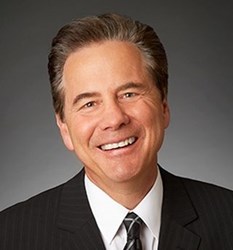 Los Angeles, CA (PRWEB) October 04, 2013
The personal injury law firm of Nadrich & Cohen, LLP was recently asked by YouBlawg, a major Web resource in the legal industry, to weigh in on how to avoid common lawsuits associated with summer parties. The resulting article addresses issues ranging from slippery walkways to underage drinking. According to Jeff Nadrich, one of the firm's partners, this is an oft overlooked but crucially important issue.
"As summer winds down, we felt it appropriate to address some of the common issues that our own law firm has encountered, in the hopes that others might learn from the mistakes or ill-preparedness of others. For instance, many people aren't aware that when you make the decision to throw a party inside your home, you place a lot of potential legal liability on your own shoulders. It's essential that you take the necessary precautions to ensure that a relaxing summertime get-together doesn't turn into an ongoing legal nightmare."
Nadrich notes that, among other things, homeowners are responsible for regulating the flow of alcohol. According to Nadrich, "Alcohol is the magic ingredient that contributes to the vast majority of summer party disputes. If minors are caught drinking, you can held liable. If people are busted for DUI after leaving your party, you may face questioning at the very least. If fights break out, there will be consequences. The list just goes on. Nobody wants to play the moderation police, but it's very important that you keep things from getting out of control."
According to Nadrich, the YouBlawg article should serve as a cautionary tale not just for people planning summer parties, but for people planning any parties, whether they be in celebration of Halloween, Christmas, New Years, or any other occasion.
About Nadrich & Cohen: Jeffrey Nadrich is a Bakersfield personal injury lawyer with Nadrich & Cohen, a California based law firm with offices in 18 locations across the state. Nadrich & Cohen handles all types of wrongful death and serious injury accident cases, and victims are encouraged to call 1-800-718-4658 for a free consultation with a Nadrich & Cohen attorney.