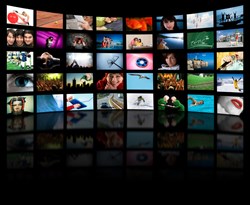 For tobacco companies, the potential stakes are high
London (PRWEB UK) 2 October 2013
The DRTV Centre reviews whether e-cigarettes should be allowed to advertise on TV. Last month, the ASA (Advertising Standards Authority) banned an existing TV commercial for E-Lites because it made no reference to the product containing nicotine. It ruled the ad was likely to "mislead" customers by omitting this information.
TV commercials for cigarettes have been banned from UK TV since 1965. The World Health Organisation's Framework Convention on Tobacco Control, which came into effect on 27 February 2005, required that all of the 168 countries that agreed to the treaty ban tobacco advertising unless their constitution forbade it.
Prior to its transmission the E-Lites advertisement will have been authorised by Clearcast, an organisation which pre-approves most UK TV advertising. It was founded in 2008 by Britain's eight largest commercial broadcasters to simplify the process of getting advertising to air; it is their role to interpret existing regulations. There are very strict rules for electronic cigarettes, which essentially mean that Clearcast will only approve ads for them if there is nothing in the ad that clearly refers to smoking.
The fact that Clearcast "approved" the E-Lites script but the commercial has now been taken off air indicates that the ASA is rethinking the rules governing e-cigarette advertising.
The ASA ruling comes three months after the Medicines and Healthcare Products Regulatory Agency announced that all nicotine containing products, including e-cigarettes, are to be regulated as medicines.
Much of the debate about TV advertising for e-cigarettes centres on two main issues. On the one hand, would advertising e-cigarettes on TV encourage more existing smokers of regular tobacco-based cigarettes to quit – which would be good – or would advertising e-cigarettes on TV encourage current non-smokers to start smoking e-cigarettes, with the attendant danger that they may become addicted to nicotine and subsequently graduate to smoking "real" cigarettes – which would be bad.
The potential stakes are high. Tobacco companies have not been allowed to advertise cigarettes on UK TV since 1965. Nowadays most have taken stakes in e-cigarette companies or developed their own products. They are all working on other sorts of less-toxic products too. Philip Morris International is expected to market a device to heat rather than burn tobacco by 2017. Planned products at British American Tobacco are rumoured to include a nicotine-inhaler, for which it hopes to get regulatory approval in the UK.
David Pearson, the author of this article, used to work for Imperial Tobacco many years ago. Later, he worked in an advertising agency creating TV commercials for John Player cigars. He has also been an expert witness in a trade mark dispute between Imperial Tobacco and Philip Morris. He is a non-smoker.
Company Info:
The DRTV Centre was established in London 16 years ago; uniquely, it is the only advertising agency in the UK to concentrate solely on direct response television.
The agency provides every service clients need to mount successful TV campaigns: strategies, idea creation, scriptwriting, storyboards, research, casting, location search, film/video production, music, voice-overs, transmission copies, channel selection, TV airtime booking and response analysis.
For much more info, please call The DRTV Centre on 0800 635 9000.