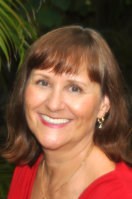 "Professional women, especially, can not only 'have it all;' they are in the best position to 'save the world' - make it a better, more collaborative and hospitable place - as declared by His Holiness The Dalai Lama. My goal is to help them do just that."
Key West, FL (PRWEB) October 01, 2013
Experienced health care attorney turned business development strategist and executive coach, Dolly Garlo has just released an online video series for professional women and conscious business owners. The free 5-part series is entitled "Professional Success for Maximum Impact: 3 Crucial Areas of Mastery to Magnify Your Potential In Business Money & Life!" and guides the viewer down an easier, more navigable path to creating a more comprehensive level of success.
"My video series provides professional women a roadmap of their path to success that illustrates not only where they are, but where they need to focus to get where they want to go professionally, financially and personally," Garlo explains. "That allows for implementation of a more effective strategy tied to their unique circumstances."
The video series gives viewers tools and advice on how to:

Develop more of an entrepreneurial focus to be more profitable in practice
Get paid well by better managing both net-worth and self-worth
Create greater harmony between work and personal life interests
Get more out of life and career, in order to pursue deeper passions and make a bigger impact in the world
To sign up for the video series and begin the viewing process, visit http://www.allthrive.com/video/psmi-intro/
The video training series is intended for business minded practitioners who recognize that professional education failed to cover real world service delivery practice building. The short but powerful lessons focus on not only filling that gap, but allow each viewer to see where they are on their own path of professional evolution.
Dolly Garlo, RN, JD, PCC-BCC , President of Thrive!!, founded the coaching, consulting and training company to help other professional women build solid business foundations for successful delivery of innovative services, create successful and profitable businesses, design fulfilling business-exit or career change and personal lifestyle transformations, and use their considerable skills and resources to make local or even global contributions. Her website is http://www.allthrive.com.
Working exclusively with compassionate business minded professionals, Dolly Garlo is on a continuing mission to change the way health care services are delivered in this country, particularly focused on the integrative medicine and complementary health care arenas. It has been her passion since graduating from nursing school 35 years ago and it's what drives her work to this day as a former health care attorney turned board certified professional coach and legacy development planner, with additional certification in financial coaching and retirement life planning.
She earned her BSN from the University of Michigan, and her JD from the University of Utah. She practiced as a critical care registered nurse in Medical and Shock/Trauma ICU, followed by 16 years practicing civil and administrative law (building and running her own law firm advising professionals and health care businesses). She has been consulting with women professionals since 1997, and developed her legacy planning program as a result of her experience creating the Garlo Heritage Nature Preserve.