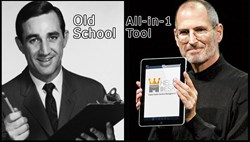 Keeping customers informed of the progress of their repair is so important, especially so on complicated repairs where parts need to be ordered in.
London, Greater London (PRWEB UK) 1 October 2013
A common problem with many laptop repair companies is the lack of communication with their customers. Once customers have handed over their laptops, they are not informed about the progress of their repair.
There have been many horror stories in the media of repair companies having kept laptops for weeks on end. David from Loughton says on a tech forum that "I took my laptop with a screen issue to a local shop to be repaired and was told it would be £65 to fix the problem so I agreed for them to repair it. When I requested a receipt, I was told that they would give me one when I picked it up. They told me it would be repaired within 48 hours. After 15 days of chasing them, they told me that the problem was with the motherboard which could not be fixed. They took my money without doing a thing and I was made to wait over 2 weeks to find out. I'm feeling really stupid right now".
At the Laptop Repair Workshop they do things differently. Instead of customers having to call in several times to find out the progress of their repair, the Laptop Repair Workshop provides customers with login access to MHelpDesk (a Service Management software that manages service calls and repairs) so that they can check the status of their repair for themselves. Any time their job is updated on MHelpDesk, customers will receive an email notification informing them as to exactly what's been done. Customers can even send messages via the MHelpDesk portal so that they can ask questions as their laptop is being repaired.
At the Laptop Repair Workshop, they know it's important to communicate with their customers and keep them informed. Company Director Ryan Newman states that "through listening to our customers we have realized that they generally want timeliness, convenience and a quality repair job that comes with a warranty. This is why keeping customers informed of the progress of their repair is so important, especially so on complicated repairs where parts need to be ordered in. If you're in a big hurry and you have the right kind of problem we are often able to repair the laptop on the same day. The MHelpDesk notifications will improve the level of service our customers receive."
The Laptop Repair Workshop has 12 years of experience in providing competitively priced laptop repairs in London. We provide an honest and reliable service and specialize in a broad range of Laptop repairs. Our aim is to solve all problems as efficiently and cost effectively as possible. All our repairs come with a 90 day warranty on the hardware and labour. Laptop Repair Workshop is located in Central London close to four major stations in the city, Barbican, Farringdon, Angel and Old Street. Our Address is 149 Goswell Road, London EC1V 7ET. For more information, call 020 3397 4232 or visit us at http://laptoprepairworkshop.co.uk