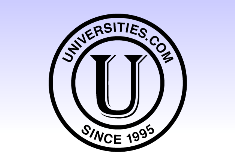 "Let's get students focused more on academics and less on finances."
Atlanta, GA (PRWEB) October 01, 2013
College students can now enter Universities.com's scholarship contest for a chance to win at least $250.
Universities.com, the education portal that provides free access to degree programs from thousands of traditional and online colleges and universities, is offering scholarships worth up to $500 that can be spent anyway the winner chooses.
"We understand how hard it is for families to pay for college, so we want to help as much as we can," says Paul Moses, CEO of Universities.com. "Let's get students focused more on academics and less on finances."
The contest topics will be related to education and will change periodically—usually every three months—but the format will remain the same. Students must include their full name, age, zip code, and the college they are attending in the body of the e-mail. Failure to comply with the rules could mean losing a portion of the scholarship or forfeiting it altogether.
"You'd be surprised how many students don't read and follow those few guidelines," Moses says. "We really want to have as many winners as possible, but students need to learn the importance of following instructions."
Scholarship contest rules can be found here. Winners will be contacted via e-mail, and they must agree to have their post and picture published on the website.
About Universities.com:
Universities.com has a simple mission: to connect people with the information they need to make the best decision about which colleges and universities are the best fit for their educational needs. Since 1995, over 30 million potential students have used Universities.com to find information about online universities and schools. With a wide variety of colleges online and worldwide included in the company's database, the right school is just a click away!