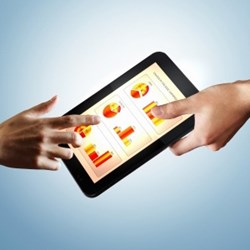 We are excited to participate in the CFO Forum and talk about best-of-breed technology that can dramatically improve the bottom line of Real Estate companies.
New York, NY (PRWEB) October 01, 2013
September 30th – October 1st, 2013 at the NY CFO Forum. AMP will collaborate with leaders in the Real Estate community.
The Real Estate CFO Forum, one of the most prestigious gatherings of CFO's and financial heads in the commercial Real Estate industry, is being held on September 30th - October 1st in New York and features panel discussions outlining the current issues and challenges real estate CFOs, treasurers and controllers are encountering, as well as different strategies and tools they are employing to succeed.
To experience the AMP Difference and follow the highlights of the CFO Forum join us at TheAMP.com and follow us on Twitter @AMPTechnologies
Leading Edge Technology Offers Sophisticated Analysis for Intuitive Decision Making.
AMP simplifies asset management by providing tools that facilitate access from anywhere in the world. AMP's cloud-based service allows for convenient and secure collaboration of organizational intelligence while eliminating the need for traditional installations of hardware, software, databases, maintenance and upgrades.
AMP's Co-Founder and CEO, Neel Naicker says, "We are excited to participate in the CFO Forum and talk about best-of-breed technology that can dramatically improve the bottom line of Real Estate companies. Cloud technology and collaboration give firms powerful tools to improve decision making for asset management." Neel is joined by his colleague Alex Skorniakoff, Sr. VP at AMP. Alex adds, "I'm proud to be at a company that is leading the paradigm shift in RE Services. Technology is changing the approach to how companies provide services, making them transparent and collaborative, bringing service providers virtually closer to clients."