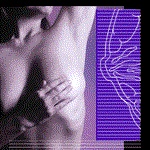 Family doctors and internists are highly skilled providers of clinical breast examinations.
McHenry, IL (PRWEB) October 01, 2013
To help find breast cancer in its earliest stages, a woman should receive an annual clinical breast examination from a physician. If a woman is not under the care of a gynecologist, she can receive this exam from her family doctor or internist.
"Family doctors and internists are highly skilled providers of clinical breast examinations," said Lynn Griesmaier, a nurse and breast health navigator at Centegra Health System. "They gently feel breast tissue to find lumps, bumps or irregularities that could be symptoms of cancer."
Centegra Health System also recommends all women age 20 years and older talk to their family doctors about breast self-exams (BSE). Self-exams help women become familiar with their breasts so they are able to identify changes or abnormalities if they develop.
In addition to clinical breast examinations and breast self-exams, The American Cancer Society recommends annual mammograms for women 40 and older to detect breast cancer in its earliest stages. Centegra offers four convenient, high-tech imaging suites in Crystal Lake, Huntley, McHenry or Woodstock, so a mammogram experience is always close to home. Centegra also provides mammograms in a relaxing atmosphere with the latest state-of-the-art digital mammography, a MammoPad for extra physical comfort and caring Associates who make every mammogram experience focused on each individual. The Centegra Gavers Breast Center also offers 3-D mammography, which helps physicians view breast tissue in one-millimeter slices.
To schedule a digital mammogram at a Centegra Health System location, call 815-334-5566.
About Centegra Health System
Centegra Health System is committed to meeting the healthcare needs of the residents of greater McHenry County and to making services available in multiple and convenient locations, including hospitals in McHenry and Woodstock, Immediate and Physician Care Centers, Centegra Sage Cancer Center and Health Bridge Fitness Centers.
As the region's leading healthcare provider, Centegra Health System continues to bring the latest treatments and technology, along with the skills of nearly 4,000 medical professionals, to meet the needs of the growing McHenry County community. For more information on Centegra Health System, visit centegra.org, search Centegra Health System on Facebook and Twitter or call 877-CENTEGRA (877-236-8347).