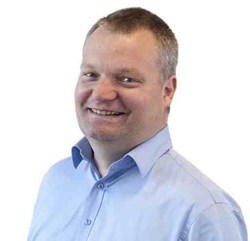 It can take months to work out whether you've found a top banana or a lemon.
Manchester, UK (PRWEB UK) 2 October 2013
Recruiters need to look for individuals with strong past sales records - and be wary of superficially dazzling candidates - when interviewing salespeople, John Thompson has said in a new Find the Edge article.
He uses his post on the business site to provide four tips for anyone looking to recruit salespeople, explaining how to maximise the chances of choosing a high quality individual, with the potential to take the organisation to the next level.
He said: "Business performance is greatly impacted by the quality of a company's sales people.
"Hiring good sales people is notoriously difficult however. There are a lot of bad ones to choose from and, inevitably, they are good at selling themselves in an interview. Once on board, it can take months to work out whether you've found a top banana or a lemon."
Among the advice offered, Thompson says recruiters should be wary of a lack of evidence over sales figures, and be on the lookout for common personality flaws during the interview process.
He also recommends bringing someone trustworthy, with sales experience, into the interview, but warns against seeking assistance from other salespeople.
Thompson said: "Avoid relying on your existing sales people to help you hire – they won't mind a new colleague who will make them look good by underperforming.
"They will mind someone who is brilliant, but who might stir things up and change the pecking order. It can be useful to use your existing sales people in the interview process, but don't empower them with the decision."
The article can be read in full here: http://www.findtheedge.com/your-people/recruitment/4-steps-to-hiring-good-sales-people.
John Thompson has been CEO of User Replay since the beginning of 2013, after previously filling the role of Chairman. He has also been a board member of several tech start-ups. More information about him can be found here: http://www.findtheedge.com/expert-panelist/john-thompson.
Kenny Goodman, founder of Find the Edge, said: "By their very nature, salespeople are usually pretty good at selling themselves.
"Unfortunately, this doesn't necessarily mean they will be good at selling your product/service. For this reason, it's important to have a thorough interview process, and John provides some great advice here."
Find the Edge is a business website that features content from a variety of business leaders and influencers.