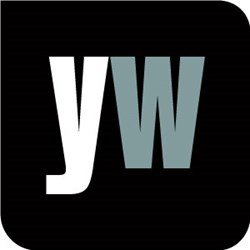 London, UK (PRWEB UK) 13 October 2013
On the 15th of September, bone cancer survivor James Wigg took part in a walk to raise money for the Bone Cancer Research Trust, Hemel Today reported September 18th. The article, "Two Hemel families united against bone cancer stride out for awareness walk," noted that the walk was organised by the parents of Adam Dealey, who tragically succumbed to Ewing's Sarcoma at just 10 years old, whilst Bennetts End teen James Wigg has beaten off osteosarcoma – another form of bone cancer. Adam's dad John commented, 'It was fantastic to have the Wigg family involved. They are just as anxious as us to raise awareness of bone cancer.' (http://www.hemeltoday.co.uk/news/local/two-hemel-families-united-against-bone-cancer-stride-out-for-awareness-walk-1-5499723)
Following the charity event, Yourwellness Magazine felt inspired to investigate how bone cancer is diagnosed. According to Yourwellness Magazine, 'If you visit your GP with symptoms of bone pain, they will probably carry out a physical examination of the affected bone. They may also refer you for blood tests, which can sometimes be useful in confirming or ruling out other conditions such as an infection or some types of arthritis. Occasionally bone cancers can cause abnormalities in the blood…They can also refer you for a X-ray which can be a useful method of detecting bone cancer.' (http://www.yourwellness.com/2012/01/diagnosing-bone-cancer/#sthash.YjTc15hp.dpuf)
Yourwellness Magazine outlined the main methods by which bone cancer is detected:
1. X-rays: X-rays can often detect damage to the bones that is caused by cancer, or new bone that's growing because of cancer.
2. Biopsy: This is the most definitive way of diagnosing bone cancer, and involves taking a sample of affected bone and sending it to a laboratory for testing.
3. MRI scan: This is done after a biopsy suggests the presence of bone cancer, as it is an effective way of assessing the size and spread of any cancerous tumour inside the bones.
4. CT scan: These scans are often used to check if the cancer has spread to the lungs. Chest X-rays may also be taken for this purpose.
To find out more, visit the gateway to living well at http://www.yourwellness.com.