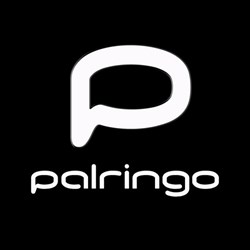 Saudi Arabia has some of the most active and advanced mobile users in the world. - Tim Rea, CEO Palringo
London and Dubai (PRWEB) October 02, 2013
Following the huge success of its Ramadan campaign which raised over $230,000 for charity, Palringo, the world's largest network for mobile communities, is planning to open an office in Riyadh in the near future and will create jobs in the fast growing mobile sector. Palringo has over 25 million registered users globally and aims to have 5 million users in the region by the end of 2013.
CEO Tim Rea commented, "Saudi Arabia has some of the most active and advanced mobile users in the world. As far back as 2007, young developers were able to 'arabize' the iPhone when it was first released. With our type of service we are very keen to engage with regional audiences directly to adapt the platform to their needs. Part of the strategy will be to make local hires in Saudi as well as to increase our partnership with local game developers as we've seen that gaming is a strong theme within the Palringo community, particularly with our GCC users."
Partnering with Palringo will also allow local game developers to increase monetization. Naj Kidwai, Palringo's regional advisor said, "We know that there is a lot of engaging content being created by Saudis, and indeed from the rest of the Middle East, but people need help distributing and monetizing that content. Because we have tens of thousands of downloads of the Palringo app every day, we can help content creators reach a much wider audience."
Palringo will be exhibiting at GITEX in Dubai in October, and will announce details of another payment partnership from a Middle East provider, and will be present at the Arabnet Summit in Riyadh in December.
To get in touch with Palringo, please email Rakan Alnaeb rakan(at)palringo(dot)com or Naj Kidwai naj(at)palringo(dot)com.
About Palringo:
Palringo powers the world's largest network of mobile communities. It allows millions of people to connect, share and compete with like-minded friends around the world. The company enables real time conversations within groups or between individuals using voice, text and photos. Over 25 million people and counting have signed up for Palringo, with billions of messages exchanged every day. The company is headquartered in the U.K. and has offices around the globe.