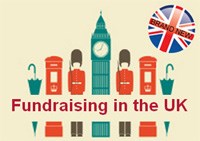 Ideal for non-profit organisations around the world wanting to raise money in the UK.
Lingfield, Surrey (PRWEB UK) 1 October 2013
This new free webinar, hosted by Chapel & York is aimed at anyone from non-profit organisations, faith-based groups, schools or tertiary institutions around the world wanting to know about raising money in the UK.
Presnted by Jill Ritchie, from Papillon Press and Consultancy, with offices in South Africa and the UK. Jill has assisted hundreds of organisations in raising millions of pounds over more than two decades.
Topics include:

Reality check/donors' interests change.
Importance of Monitoring and Evaluation.
A 'UK fundraising trip'.
UK companies as donors.
UK-based charity partner options.
Gift Aid.
Country/region focused London network.
The big three UK donors.
UK donor research.
How to apply to UK donors
Thursday October 10th 2013
Start Time: 2.00pm BST (9am EDT, 3pm SAST, 6.30pm IST)
Duration: 1hr
For more info and booking please visit http://www.chapel-york.com.