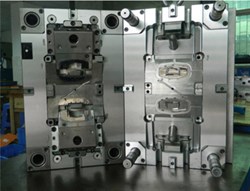 (PRWEB) October 01, 2013
Today, Wuxi Glory Plastics, a leading China injection molding company offering a wide range of s plastic injection molding services, announces that it will hold a seminar on how to improve quality of plastic molds by explaining some typical molding defects; the seminar will be held on Oct. 12, 2013.
Based on the CEO of the company, there are a total of 23 companies that will attend the seminar. As the host, Wuxi Glory Plastics will introduce how to distinguish the mold quality by explaining different injection molding defects; Wuxi Glory Plastics hopes to help its customers worldwide to find a reliable supplier of injection molding and blow molding so that they can get high quality product at affordable prices.
"Talking about with the mold experts of our company, customers can get the answers to some specific problems in minutes. Our typical defect cases will explain the complicated molding process in a simple way, so that people can get a clear understanding of our designs and services."
Wuxi Glory Plastics' plastic products are very popular in the industry, because the company has a strict quality control policy. Its staff inspects and re-inspects the ready-made products before shipment, so that they can meet the desired specifications and quality. Wuxi Glory Plastics has also introduced much experience to the companies at the seminar.
About Wuxi Glory Plastics
Wuxi Glory Plastics is a China-based plastic blow molding company offering the industry's most comprehensive platform for blow molding and injection molding services. The company was established in 1995. It has become one of the leading suppliers in the plastic industry in China.
For more details please visit: http://www.plastics-molding.com.