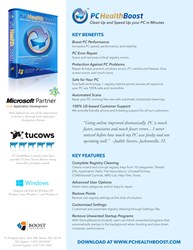 Most affiliate marketers agree that Google has become hostile to the affiliate marketing industry over the past 2-3 years.
Boston, MA (PRWEB) October 04, 2013
Many affiliate marketers feel that Google AdWords isn't as easy to use as it use to be--at least, not for affiliates. These affiliates typically site rising costs and stricter quality control guidelines as "proof" for their points. The PPC network's click prices recently rose for the first time in two years ("After AdWords Change, Google's Ad Prices Rise for the First Time in Almost Two Years," Forbes.com, June 2013). In addition, Google's AdWords division is committed to quality control, which means that affiliates need to know how to offer value and abide by guidelines more now than ever before.
In fact, players in the performance marketing space believe that Google AdWords for affiliates is simply no longer an option.
But one super affiliate-turned-product-owner disagrees. Amit Mehta, co-founder and CEO of Boost Software, believes that AdWords is still useful for software affiliates who know how to use the ad network properly. Affiliates must simply learn how to abide by guidelines while also offering value that most other affiliates don't. The course was released on the Boost Affiliates member site, and announced on the Boost Affiliates blog.
Surprisingly, his strategy for affiliates revolves in part around promoting products other than Boost Software's™ flagship product, PC Health Boost™. While this may at first seem selfless, his advice is meant to help software affiliates sell more of the PC optimization software.
"Google likes sites that offer real value, and unique value," says Mehta. "What it does like is for every site to be unique. If you're just selling one product, you look like a thin affiliate site. You can make your site stand out by something as simple as selling a new ebook on your site. Just make sure you sell something unique, that no one else has. Offer value that no one else is offering."
New marketers don't have to write ebooks themselves. They can often legally resell or repurpose ebooks and reports by simply renaming them and having new covers designed (something Mehta goes into in his Outsourcing videos).
But having a unique site alone isn't enough for AdWords success, says Mehta. His course also teaches what types of pages (such as Disclosure and other essential pages) are necessary to each site, and what types of elements each page should and should not have.
He also covers "bonus point" factors that, while not absolutely necessary, can help Google's bots and reviewers assess a site more favorably. These bonuses include having a unique contact phone number, integration with one or more Google products (more info is given in the video), and a certain extra section of an affiliate website that is covered in the course.
Mehta also covers several things affiliates shouldn't do with a site that will receive traffic from Google
AdWords. But perhaps his biggest "Don't Do" comes not just from Google, but from Boost Software™ as well: No direct linking is allowed to the PC HealthBoost™ site by affiliates!
Boost Affiliates is one of the few software affiliate programs today that allows for direct linking to its pages—the only caveat is that the direct links can't come from Google Ads. It's a strategy that Mehta says will get affiliates "Google slapped," that will also reflect poorly on Boost Software™.
Boost Software™ is a joint creation of Amit Mehta and Peter Dunbar. The pair recently created a media training course for affiliates that covers all major aspects of online affiliate marketing. They have also recently uploaded tested advertisements and site graphics for associates to use. The training and advertisements are available at http://boostaffiliates.com.