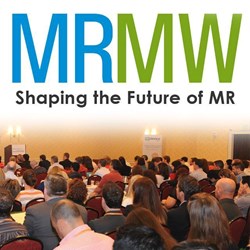 I've been to many conferences before, I must say, this is the best one! Great time management, highly engaged audience and perfect event handling!
Singapore (PRWEB) October 02, 2013
The Merlien Institute has revealed the three venues for the 2014 Market Research in the Mobile World (MRMW) Conference Series including a return to Berlin for the European leg where the first MRMW event was held. Building on the continued success of the only global conference series focusing on Mobile Marketing Research, MRMW will feature world class speakers, cutting edge discussions and a review of the latest tools and technologies available.
Trusted by over 2000 participants around the globe, this is the Market Research Event Series not to be missed. In 2014, MRMW will be bigger than ever, with additional workshops, networking receptions, increased exhibition space and of course a program that challenges the status quo and brings together the leaders in marketing research.
"What sets us apart from other events is that our conference agenda and topics are built based on systematic grounded research. We gather feedback from hundreds of our past delegates and experts in the field to find out what are their key issues and challenges. Together with our advisory board, we pinpoint the key topics that need to be addressed. The result is a conference program that is topical, relevant and grounded to what delegates need to know in order to advance their business," said Jasper Lim, CEO of Merlien Institute.
The dates for the 2014 MRMW in Asia-Pacific, North America and Europe are as follows:
MRMW Asia-Pacific, March 4-7, 2014 Singapore
MRMW North America, May 27-30, 2014 Chicago, USA
MRMW Europe, September 23-26, 2014 Berlin, Germany
Thanks to its innovative conference formats, participants are handed the valuable opportunity in getting to know their peers really well and networking becomes meaningful. MRMW meetings have a fantastic track record of facilitating business transactions between clients and suppliers, project collaborations and co-authored papers.
Hear what delegates say about MRMW:
"I've been to many conferences before, I must say, this is the best one! Great time management, highly engaged audience and perfect event handling!" - Ananda Putri, Adidas
"The MRMW conference has been fantastic! I get to share my ideas with the greatest minds in marketing research!" - Adrian Tan, The Nielsen Company
"MRMW has established itself as the premiere gathering of minds in mobile research. The event offered our team a great opportunity to collaborate with the mobile research industry leaders." - Dan Weber, itracks
"The MRMW event has included some truly enlightening speakers. Attending it would certainly be a good investment of time in this diary-pressured world." - Scott Dodgson, SKOPOS
To find out more about sponsorship opportunities, speaking proposals and registrations, please visit: http://www.mrmw.net or email events(at)merlien(dot)org