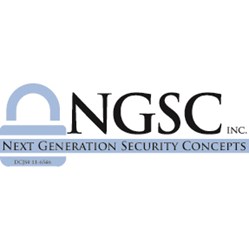 Purcellville, VA (PRWEB) October 01, 2013
NGSC Inc. is pleased to announce its newly redesigned website, found at NGSCinc.com. NGSC specializes in providing homes and businesses with a variety of security solutions. The firm serves local customers from Northern Virginia and the Washington, DC and Baltimore, MD metro areas, as well as other clients within the mid-Atlantic region.
Next Generation Security Concepts Inc. provides services across a wide variety of client applications, including assisted living facilities, property management companies, large-scale corporations, universities and government installations. Security solutions include access control and security camera systems, alarm monitoring, intrusion detection, fire & life safety.
Customers are able to contact NGSC's sales department through the website. Additional service help can also be found by visiting the website's Security Service Assistance Portal.
About NGSC Inc.
Next Generation Security Concepts provides customized solutions for the installation, design, and service of electronic security systems. The company is headquartered in Purcellville, VA.