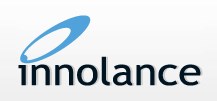 Innolance is an invaluable partner to Rosetta Stone...
Reston, VA (PRWEB) October 08, 2013
Technology solutions provider, Innolance, announces Salesforce configuration and customization services for businesses.
Salesforce is the number one customer relationship management (CRM) software in the world, and with good reason. In recent years it has expanded its offerings to include an impressive array of integrations with other services, as well as its own cloud platform and a wide variety of cloud-based sales, support and marketing applications. Although Salesforce and all its associated services are richly featured, its very complexity and customizability makes implementation a challenge.
Luckily, Innolance can help. Their team of Salesforce-certified consultants and developers will help any organization get the most out of Salesforce. They are able to assist in multiple implementation and adoption projects.
Every organization has its own unique processes and workflow. Innolance will configure the standard Salesforce templates and objects to match the vocabulary and processes of the company and offer improved user management by setting up roles, profiles, sharing settings, and more.
Innolance can also customize extra functionality that Salesforce does not provide. The goal is not to rebuild processes from the ground up, but to take the existing workflows and improve them.
Much of the service Innolance provides revolves around two things. One is an in-depth understanding of the capabilities of the Salesforce suite of products. The other is the effort they take to understand their clients' needs, no matter how varied or complex. One such client is Rosetta Stone, whose technology-driven language and literacy solutions are used by thousands of schools, businesses, government organizations and millions of individuals around the world.
"At Rosetta Stone, we strive to provide the best user and support experience to our learner base. Our partnership with Innolance has been instrumental in achieving this goal. We've recently launched user friendly, easy to navigate portals for our Education & Enterprise clientele with positive results and our success is a testament to their sheer hard work and creativeness. They are an invaluable partner to Rosetta Stone," stated Ahsan Arshad, CRM Systems Manager at Rosetta Stone.
About Innolance
Innolance is an innovative, cutting-edge IT solutions company specializing in custom mobile and web application development for leading companies the world over. Based in Washington, D.C., their experienced team of professionals provides technical solutions for organizations both large and small. Visit them at http://innolance.com.