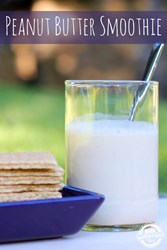 Time saving snack tips and craft ideas.
Dallas, Texas (PRWEB) October 05, 2013
Fall time is a busy time for families. Seasoned Moms are sharing their time saving tips which include a quick peanut butter smoothy and a cute Halloween craft on Kids Activities Blog. Both ideas are simple, easy, and quick to make. Perfect for busy households this fall.
Delicious and healthy snacks do not require a lot of ingredients or time. The peanut butter smoothy is a perfect drink for after school snack time.
By the way, it is healthy, too. It is so simple to make that it does only require two ingredients. Blend about 3 cups of frozen soy milk with 3/4 cup of peanut butter and ready is the perfect after school drink.
Get ready to make a bouncing spider halloween craft this month. The spider is perfect for kids of all ages and best of all, it takes only 15 minutes to pull it all together.
Materials needed are an empty egg carton, black paint, two black chenille sticks, two googly eyes, glue, scissors, one large elastic band, and a stick.
Cut out a section of the egg carton, paint it black and insert the chenille sticks according to the template provided on Kids Activities Blog.
Glue two eyes on the front, cut the elastic band and insert into the body of the spider. Tie the other end of the elastic band onto the stick and ready is the cute bouncy spider.
The spider makes a quick and fun craft for any Fall or Halloween themed party. It turns into a fun toy or giveaway, too.
For detailed instructions and to get additional simple time saving tips this fall, check out Kids Activities Blog this week. Come get inspired to keep the household safe and sane this fall.
About Kids Activities Blog
Kids Activities Blog is a website created by two moms (who collectively have 9 children), Rachel Miller and Holly Homer from June Cleaver Nirvana. It is their daily goal to inspire parents and teachers to play with kids. This interactive website publishes simple things to do with kids twice a day. Kids Activities Blog is a great tool for moms and teachers to find kid-friendly activities that create memories and sneak learning into the fun.